Lak Lake is one of the most beautiful lakes in Vietnam, located in Dak Lak, a province in the central highlands of Vietnam. With an area of approximately 500 hectares, this is also one of the largest freshwater lakes in the country. The lake reflects the beautiful mountain scenery that surrounds it and despite the beauty, it luckily remains relatively undeveloped, what gives a visit an authentic and peaceful experience.
Lak Lake Highlights
1. Enjoy the scenery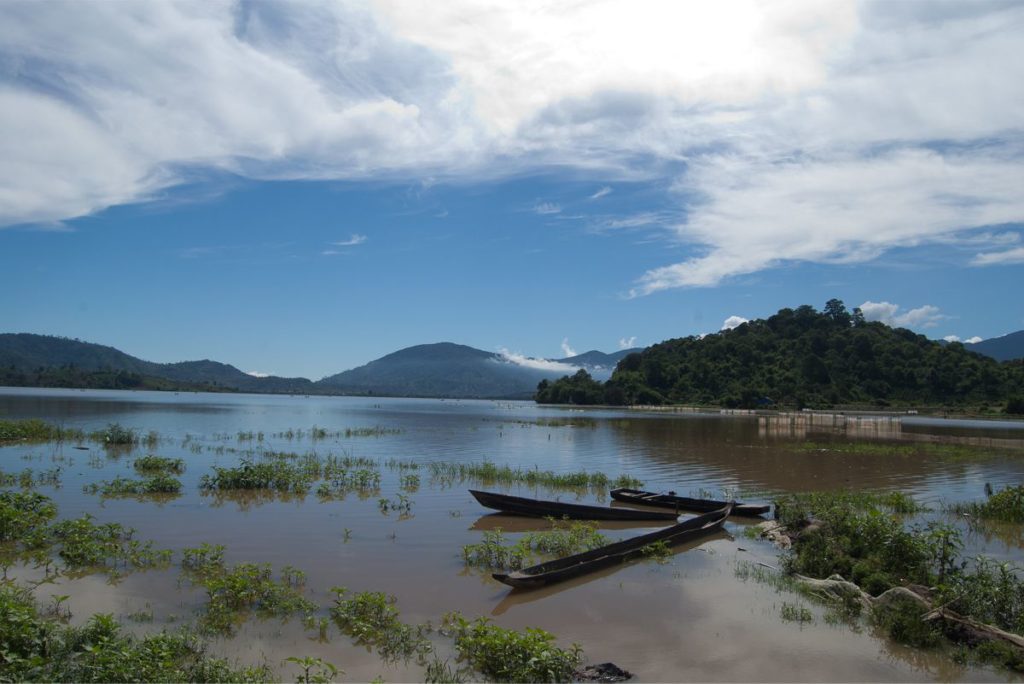 One of the best things you can do around Lak Lake is enjoy the beautiful views and tranquility, which can be an especially welcome change when you have just come out of the busy urbanized cities. There are a few roads along the lake where you can drive with great views and some small villages where you can have a drink with a view.
2. Ethnic minority culture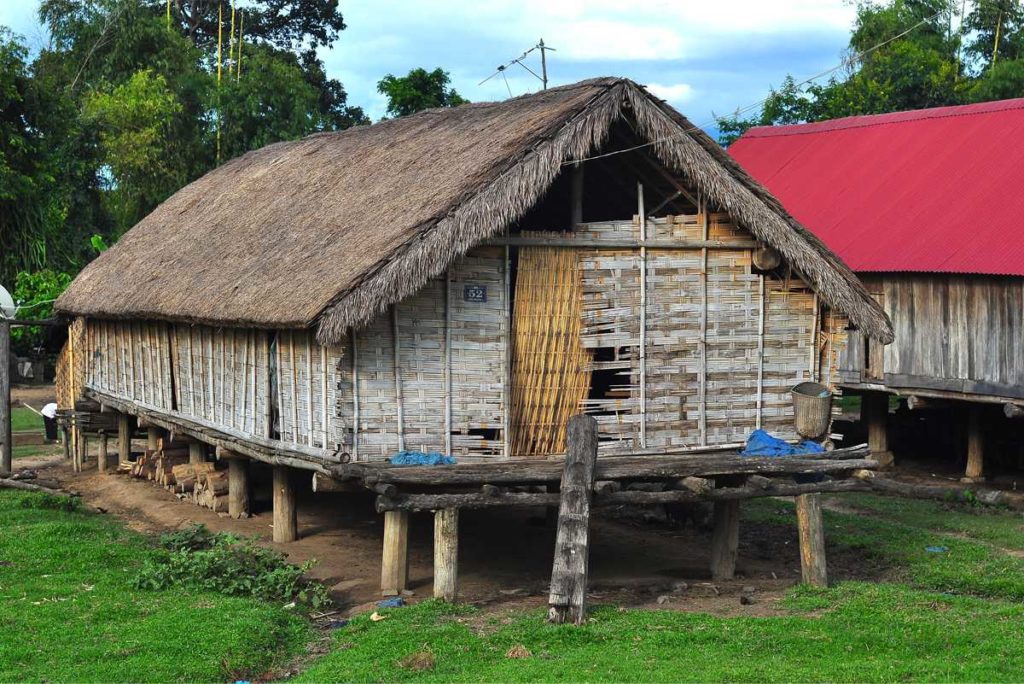 Besides enjoying the lake, you will also find many minorities of the Mnong ethnic group here. Many of these people used to live on the lake, but nowadays they live in houses on stilts in villages around the lake. Most Mnong villages can be found on the southern shores. Here you will find men in wooden boats fishing with nets and baskets and women and children collecting knee-deep in the water crayfish, crabs, small fish and snails.
A visit to the village provides a unique insight into their culture, which has barely changed over the years. The two most famous villages are Buon Jun village and Buon Le village, near Lien Son town. They also organize a number of activities, including music gong performances. For Mnong rituals, music is an essential part, with gongs being the most important musical instruments, believed to have supernatural power that can deliver messages to the superior God, Yang.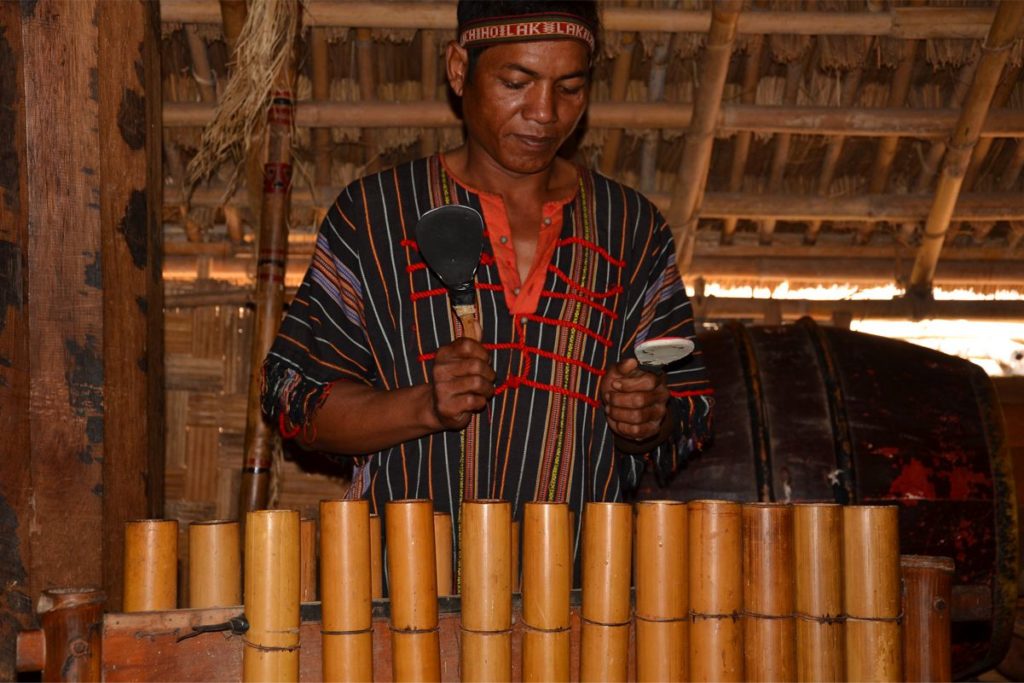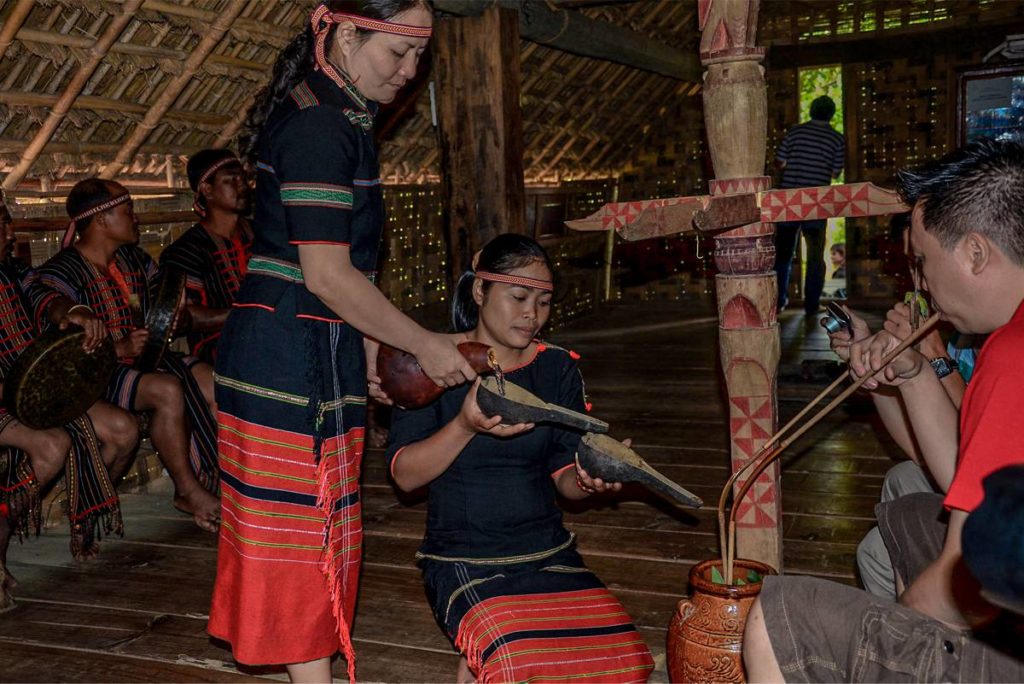 There are also elephant rides, but these are not recommended, as both elephant rides and elephant taming for tourism are very bad for the animals. Some of these elephants have been put back into the wild and can now be spotted in an ethical elephant tour further north in Dak Lak province in Yok Don National park. The central highlands, especially Dak Lak, were very well known in the past for the use of elephants.
For a truly local and authentic experience it is recommended to stay in a homestay, in a traditional house on stilts. Both villages, Buon Le and Boun Jun village, have options for homestays.
3. Boat trip & kayaking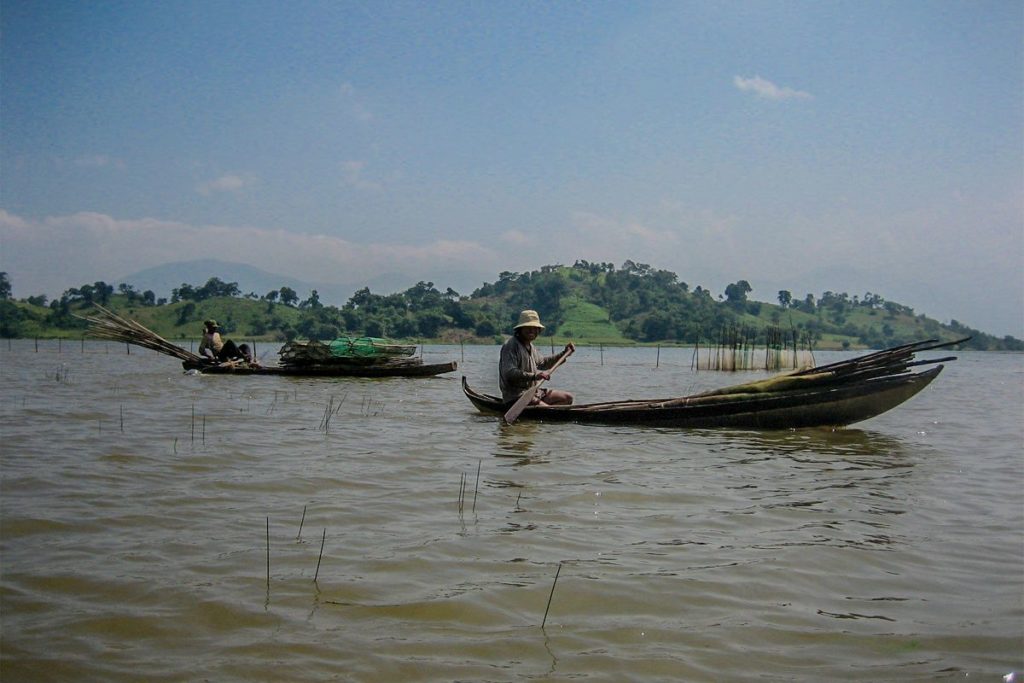 The best way to explore the lake on your own is by traditional dugout canoe. These are canoes made by the local Mnong minorities and used for fishing. There are a number of places around the lake where you can rent these. Sitting on a canoe that glides gently and slowly on the lake is also an unforgettable experience. Especially watching the sunset gradually fall will make you feel very peaceful. In addition, boat trips are also offered with motor boats and normal kayaks.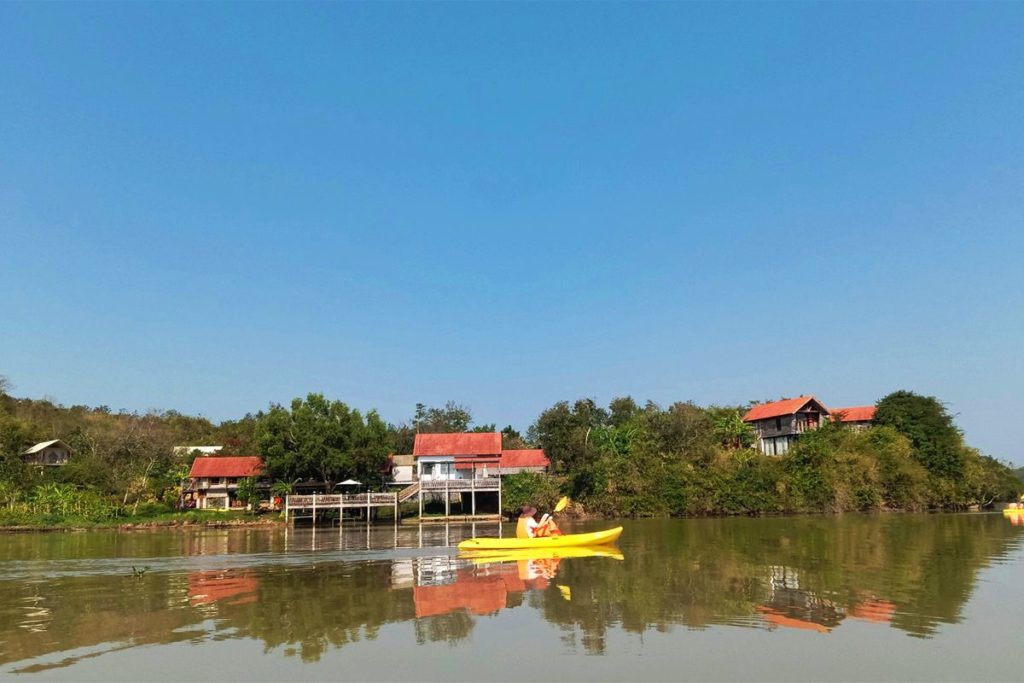 4. Explore the area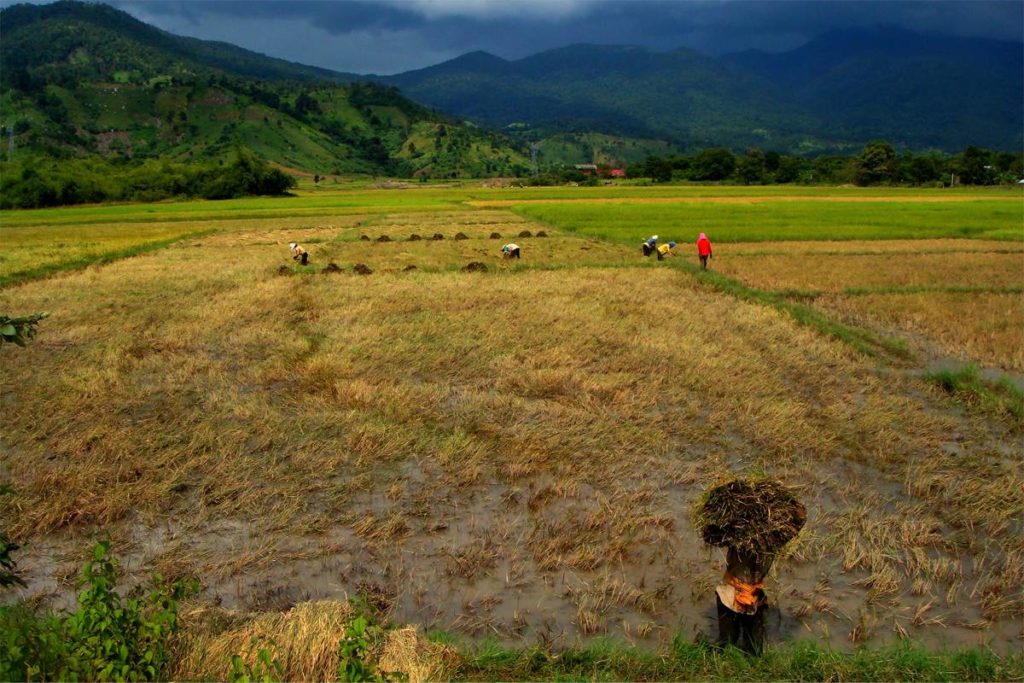 You may have seen Lak Lake in a day, but luckily there is plenty to see and do in the area. Around the lake you will find many hills, smaller lakes, waterfalls, rivers and forests that invite you for walks or to explore by motorbike.
When you come from Buon Ma Thuot you can stop on the way at Elephant Rock Mountain, where you have a beautiful viewpoint of the area. A lot further in the province you will find a number of impressive waterfalls: Trinh Nu, Gia Long and Dray Sap. But a drive through the countryside is also impressive with plantations, forests and villages of local minorities.
Getting there
If you are in Dalat or Ho Chi Minh City, is is easiest to first travel to Buon Ma Thuot. A more fun alternative is with an Easyrider tour, where you ride on the back of the motorcycle of an experienced guide who shows you many sights along the way.
From Buon Ma Thuot city center, you can drive south along Highway 27 to reach Lak lake. The roads are easy to go and easy to find, just follow the directions of google maps to be able to reach the place.
When running to Lac Thien pass, you go about 10 km more to reach Lien Son town, turn right a few hundred meters and you will see a massive resort villa (this is the villa of King Bao Dai), go a little further and you will start to see the blue water surface of Lak lake.
In addition, you can also take bus number 12 from Buon Ma Thuot to move easily and conveniently, the drop off point will be the Lak District Post Office, then take a motorbike taxi about 1.5 km to reach the place.
Best time to visit
There are distinctly two different seasons: the rainy season (May – October) and the dry season (November – April). The best time to visit Lak Lake is in the period from September to December, because this is the season of high lake water and lush green trees make the natural landscape more beautiful. During rainy season, the lake is a lot bigger.
In addition, if you go in May, you will be able to have a wonderful scenery in Lak lake with white lotus flowers blooming.
Accommodation at Lak Lake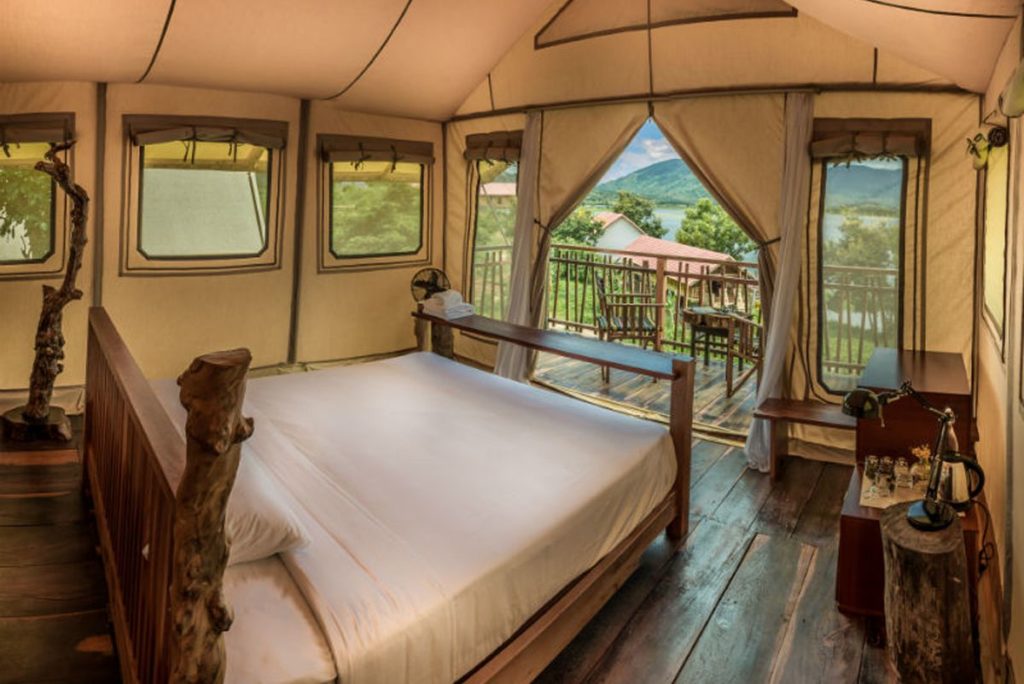 In Lien Son town, there are motels and homestays for tourists who want to stay overnight. In addition, around Lak Lake, there are many beautiful resorts to choose from. Some prominent names such as Lak Resort, Lak Tented Camp have quite good service, direct view overlooking the beautiful lake.