Enjoy a 3 day luxury Halong Bay cruise, with high end rooms, good restaurant and Jacuzzi's on board. Enjoy activities such as cave exploring and kayaking, while exploring the stunning scenery of mountains, islands and rocks rising from the ocean.
Highlights
Luxury Halong Bay cruise with jacuzzi's, high end rooms and great food
Enjoy activies, including kayaking, swimming and cave exploring
Amazing views of islands, rocks and mountains rising from the water
Itinerary
Day 1
Your Luxury Halong Bay cruise starts from Hanoi with a pick up from your hotel at around 7:45 AM to 8:30 AM.
Arriving in the Halong Bay harbour (Tuan Chau Island) at 12:30 PM, were you can wait around 20 min before boarding the cruise.
Transfer to the Luxury Halong Bay cruise were you will be welcomed with a drive, a short briefing, safety instructions and checking in to your cabin.
Soon after that lunch will be serves while cruising through the bay and passing the Fighting Cock Island, the symbol of Halong Bay.
After lunch the boat will anchor at Frog Pond. Then it is time to start exploring by kayaking or swimming.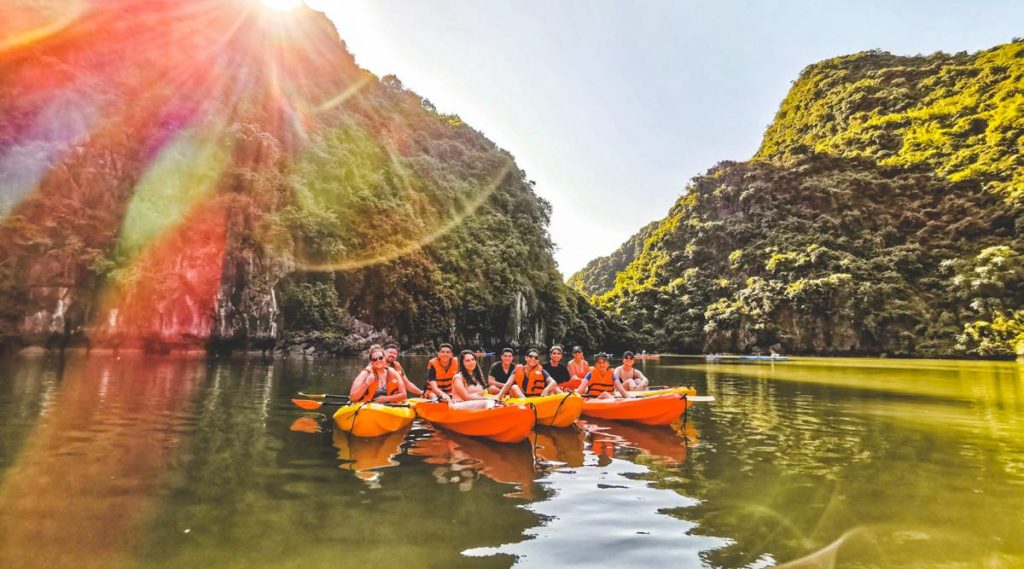 In the late afternoon you can watch the sunset from the sundeck while enjoying a cocktail.
Next is a cooking demonstration by the chef, who will learn you how to make Vietnamese spring rolls. Alternatively you can relax in the Jacuzzi.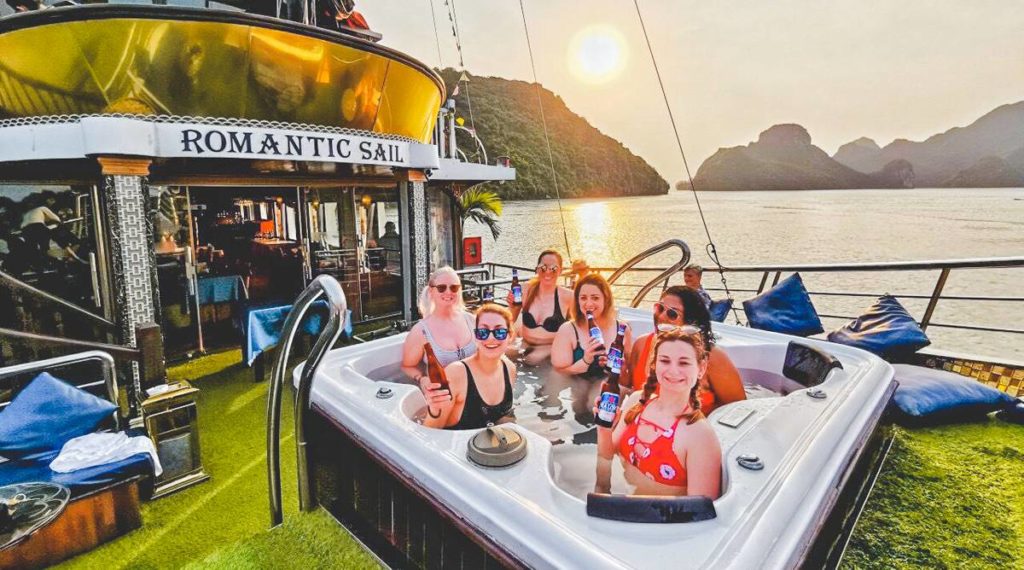 Between 7:00 PM and 8:00 PM there is a special gourmet dinner.
Evening activities, including squid fishing and relaxing at your own leisure.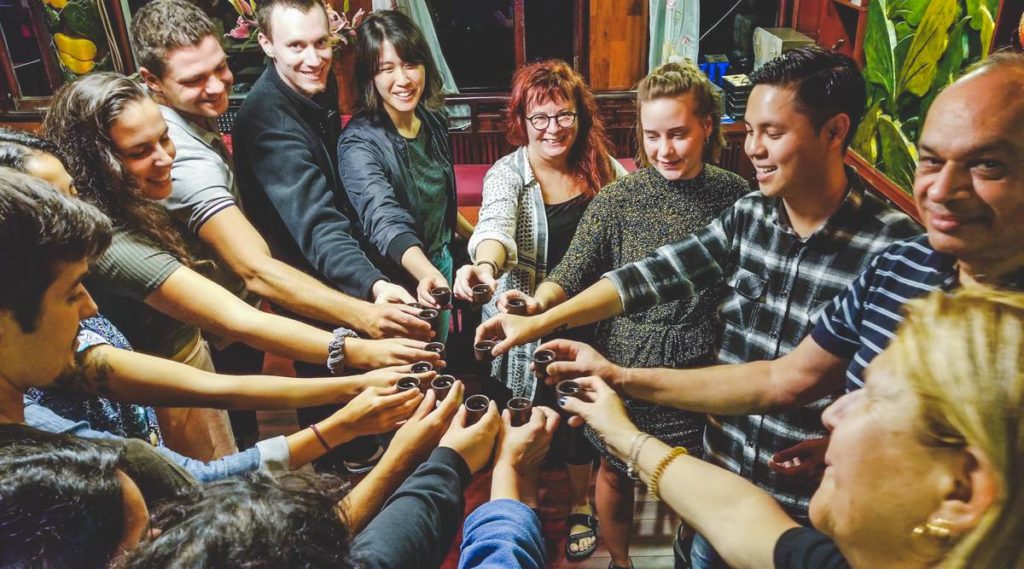 Day 2
In the early morning, at around 6:30 AM you can watch the sunrise and join the morning Tai Chi class.
From 7:00 AM to 7:30 AM there is breakfast, with coffee, tea, homemade pastries and fresh juices.
After breakfast you put your swimwear and transfer to a small boat for an amazing day trip around Halong Bay and Lan Ha Bay.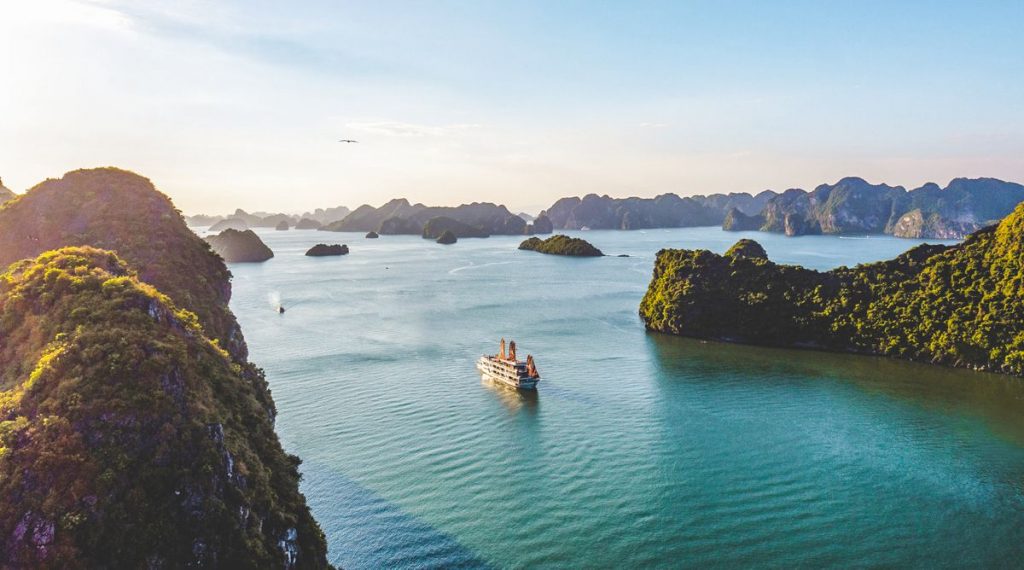 During this day trip you will visit the cave Ho Dong Tien by kayak and visit a pearl farm, were you see how they harvest pearls. Halfway during the trip there is lunch on the boat.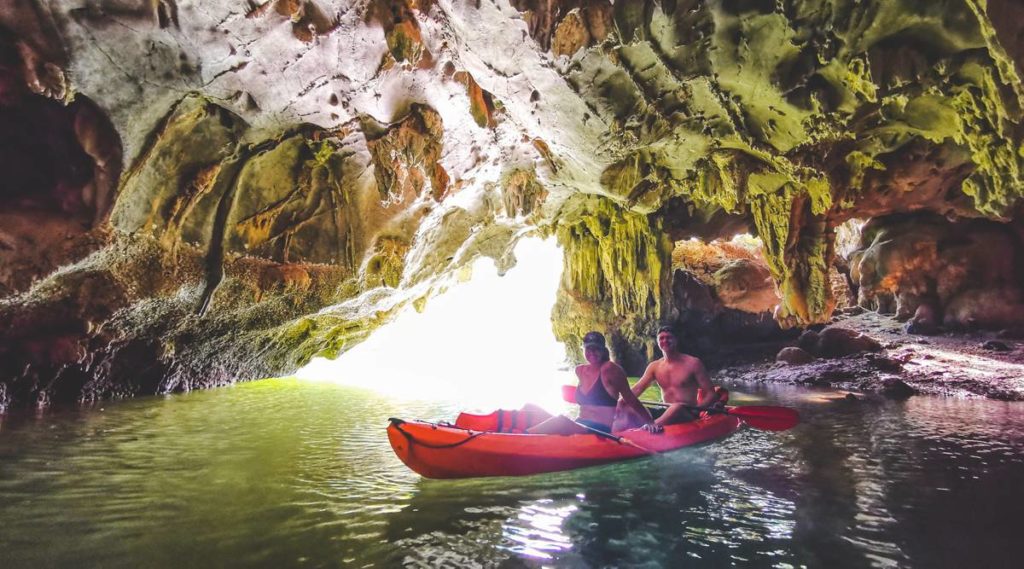 On the end of the day trip you will go back to the Halong Bay luxury cruise to take a warm shower, dinner and enjoying your last night on board.
Day 3
If you want you can join the Tai Chi class in the morning before breakfast at 7:00 AM to 7:30 AM.
After breakfast you can choose to relax on the boat or visit Sung Sot Cave. Walking up around 600 stone steps to see the great stone formations of the biggest and most beautiful cave of Halong Bay.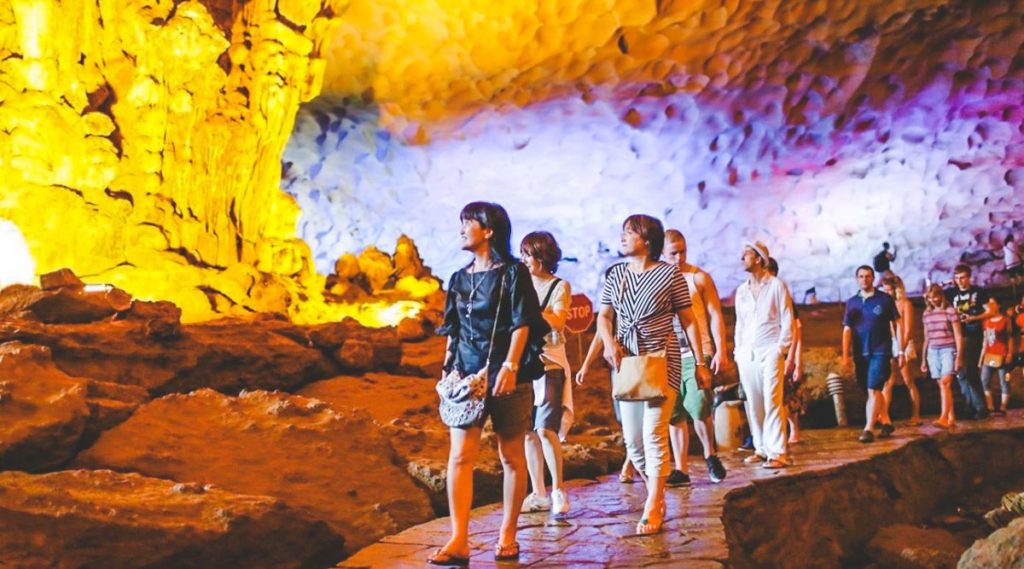 When getting back at the boat it is time to check out of your cabbin.
Lunch will be served at around 10:30 AM, while cruising back to the harbour.
Here you will arrive around 12:30 PM where a shuttle bus is waiting to bring you back to your hotel in Hanoi.
Your Luxury Halong Bay cruise ends back at your hotel in Hanoi between 5:00 PM and 5:30 PM.
Booking & Information request
Ask for booking, availability, pricing or general questions about this tour.