Description
Discover the old streets of Duong Lam ancient village by private day tour from Hanoi, to learn about the history and culture of Vietnam. Walk and bike around to visit some ancients houses and observe the daily life of the locals.
Highlights
Discover a remaining typical village in Red River Delta dating back to 400 years ago with old houses and temples
Cycle to observe daily village life and rural landscape
Itinerary
Your private day tour to Duong Lam ancient village starts with a pick up from Hanoi.
After around a 1.5 hour drive you reach the village on the outskirts of Hanoi and time to explore the old houses and temples. Visit some historic homes and meet and talk to the owners.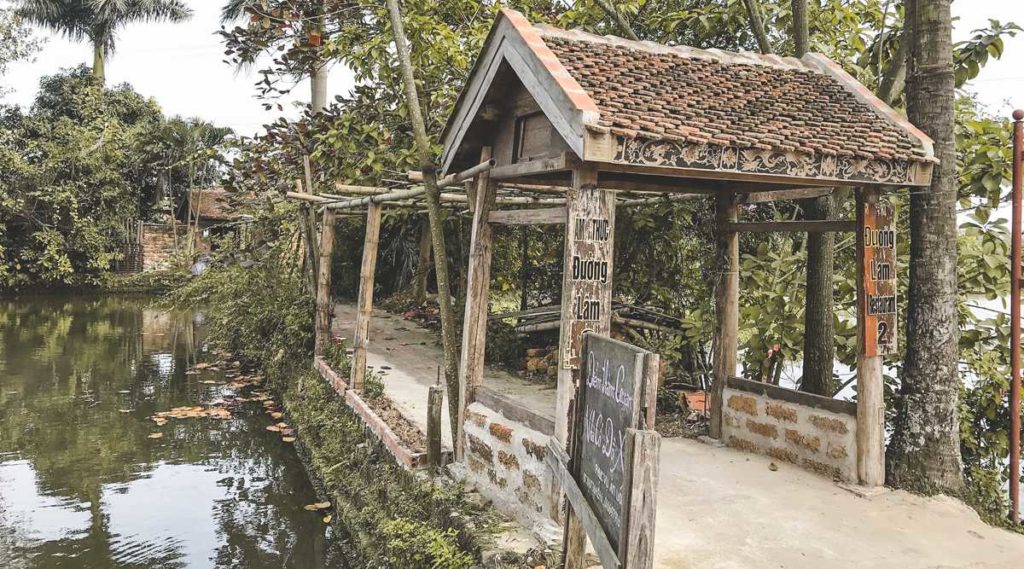 Duong Lam ancient village dates back to 400 years ago. Most of the buildings are made of laterite and mud, two of the most abundant materials in the area. Here they also do wet rice farming, one of the last places in northern Vietnam. The ancient houses are run by families who have lived and worked here for generations and they are happy to tell you about their life in this stunning and peaceful setting.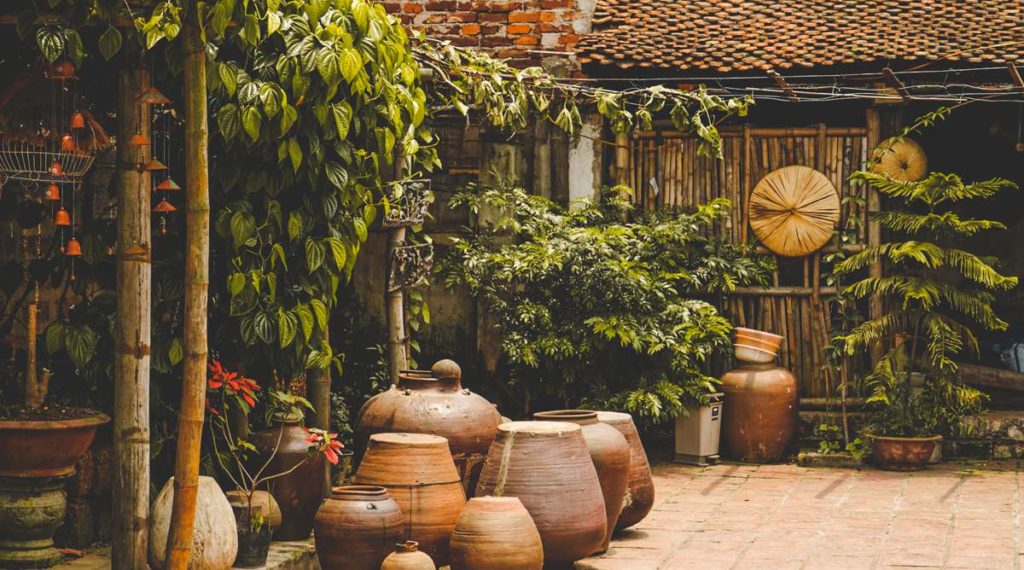 After walking around you continue by bicycle. Bike through the village and observe the everyday life up-close and personal.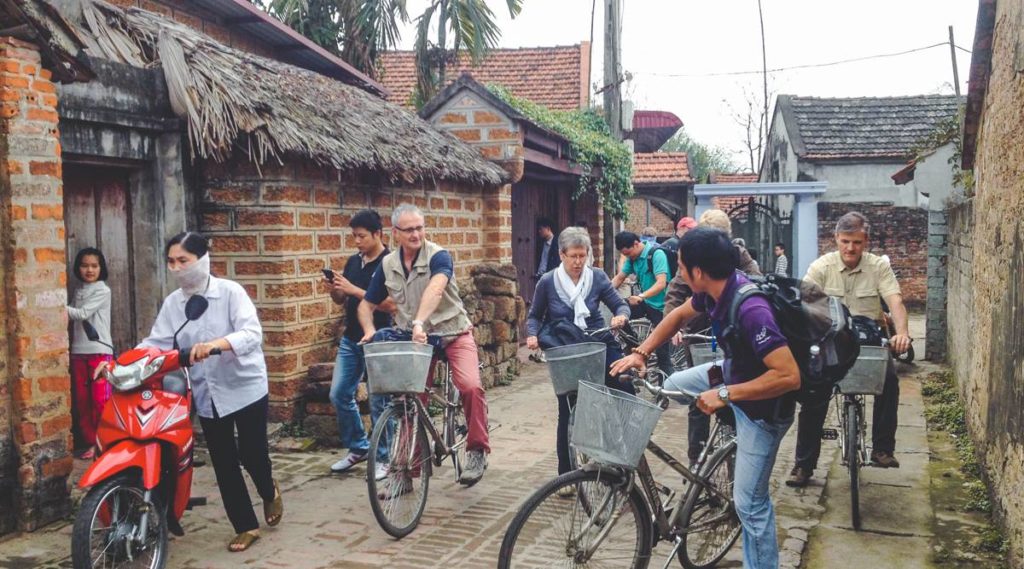 You will also visit some ancient temples and pagoda's, including Mia Pagoda from the 15th-century, with 287 statues of varying sizes.
In the beginning of the afternoon you can enjoy lunch, that is served from a fixed menu at a local house.
Your private tour to Duong Lam ancient village ends back with a drive back to your hotal in Hanoi at around 4:00 PM.