Description
In this Perfume pagoda day tour you travel 60 km from Hanoi to see the biggest pagoda complex in Vietnam. For many Vietnamese, this is a spiritual place, with many temples for the foot to the very top of the mountain, situated in a stunning scenery.
Highlights
Enjoy a boat trip through a stunning natural landscape
Visit temples and pagoda and learn about the religious culture of Vietnam
Itinerary
Your Perfume pagoda day tour starts around 8.00 AM to 8.30 AM with a pick up at your hotel in Hanoi.
After a 2 hour trip you arrive at Ben Duc harbour were you will board a rowing boat.
Enjoy a one hour boat trip that is gently being rowed by locals over the Yen river. On the way you have views on stunning scenery, with crystal clear water that is mirroring the mountains around it and rice paddies along the both sides.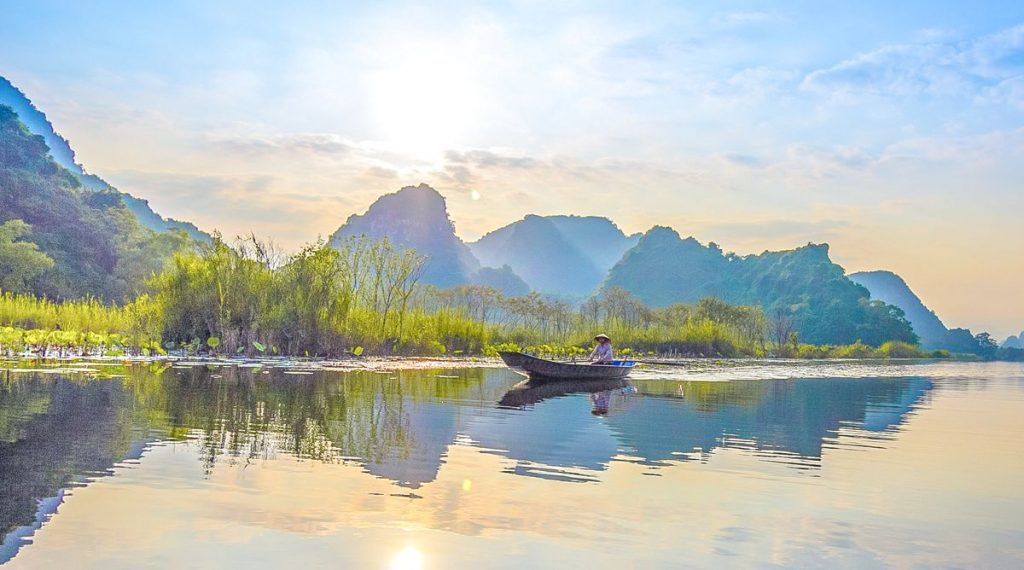 Arriving at the Perfume pagoda you start exploring the complex.
The main pagoda can be found in a cave on the top of the highest mountain. You can either choose to walk up all the way or take the cable car (1 way) to the top.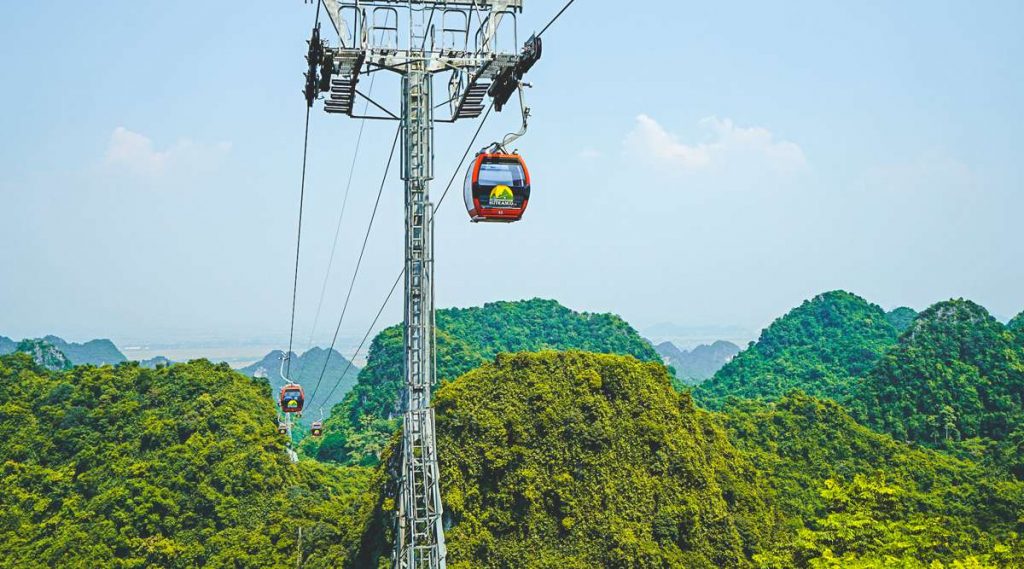 Here you visit the Huong pagoda's complex.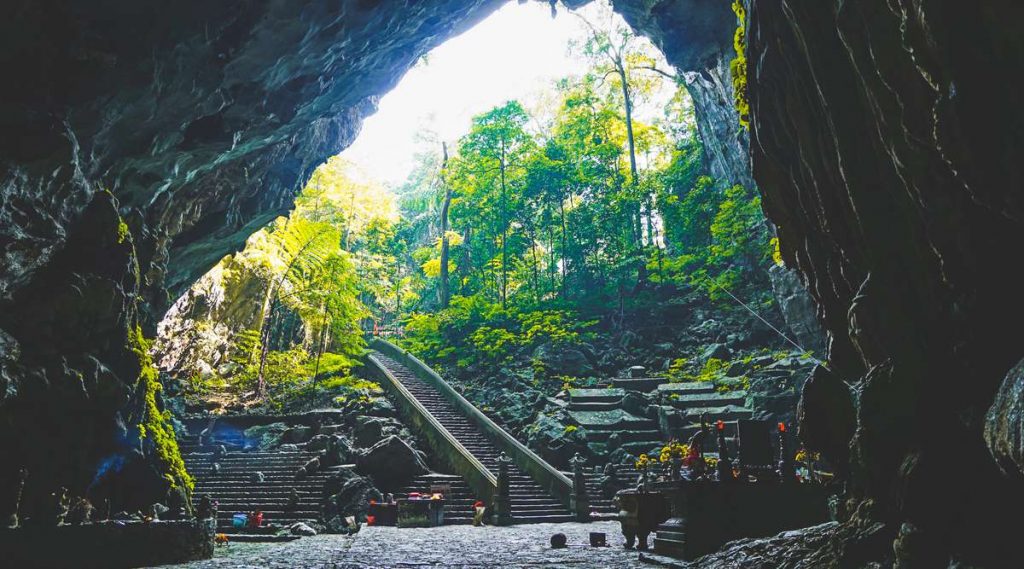 In the afternoon, around 1:30 PM, you have lunch.
After lunch, you walk to Thien Tru Pagoda (Heavens Kitchen).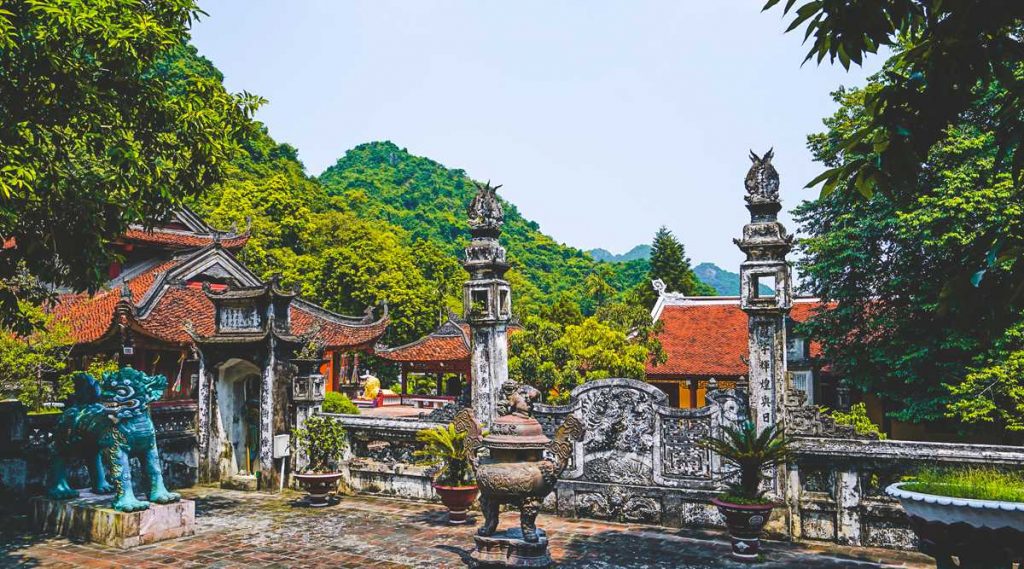 You leave the Perfume pagoda by a one hour boat trip to Yen wharf, were you arrive at 4:30 PM.
Your Perfume pagoda day tour ends in Hanoi at around 6:30 PM back at your hotel.