Product Description
In the Mekong Delta tour you go deeper into the delta to Ben Tre, a lot less crowded area. Take a boat trip over the river and visit different workshops, local villages and factories.
Highlights
Visit the less crowded area of the Mekong Delta.
Enjoy a boat trip over the Mekong Delta river.
Visit different local villages and workshops along the river.
Itinerary
In the morning (around 8:00 – 8:30 am) you get picked up from your hotel.
A comfortable minivan will bring you to Ben Tre in the Mekong Delta (90km ~ 2.0 hours).
In Ben Tre you have a boat trip over the rivers and canals were you can see local life.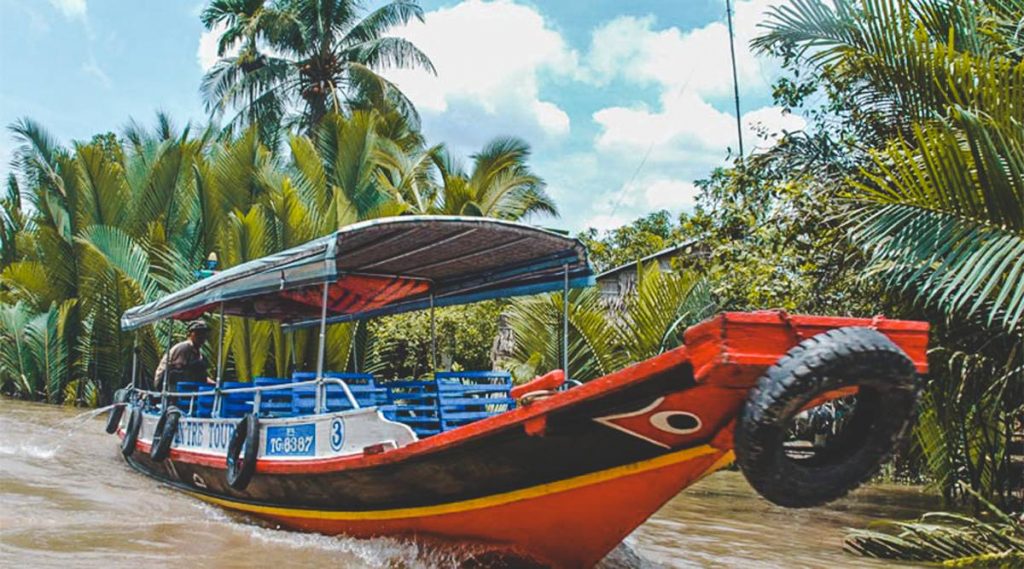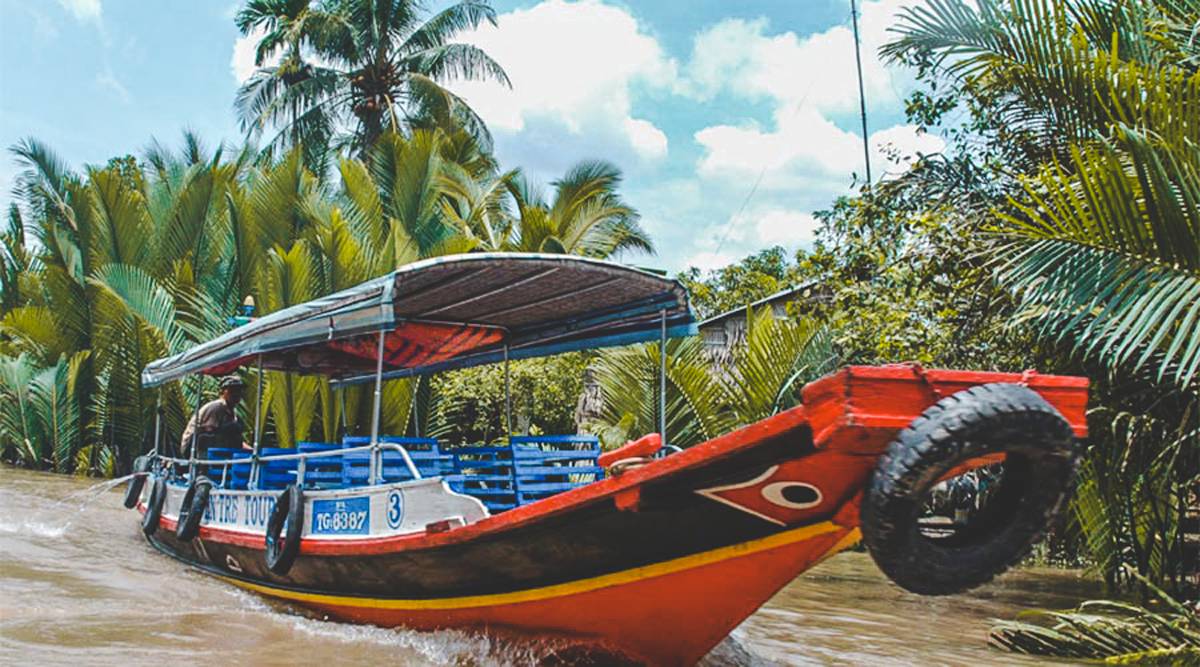 There are stops at a brick kiln factory, a coconut processing workshop and a local mat-weaving house.
Visit a quite village where you can have a short walk to experience real Delta village life.
Enjoy some local fresh fruits that grow from the orchards in this region.
Visit a peaceful village where you can walk around to observe the authentic local life of the people from the Mekong.
You can either take a bike and start cycling or take an Xe Loi ride (a kind of modern motorised rickshaw), to a riverside restaurant.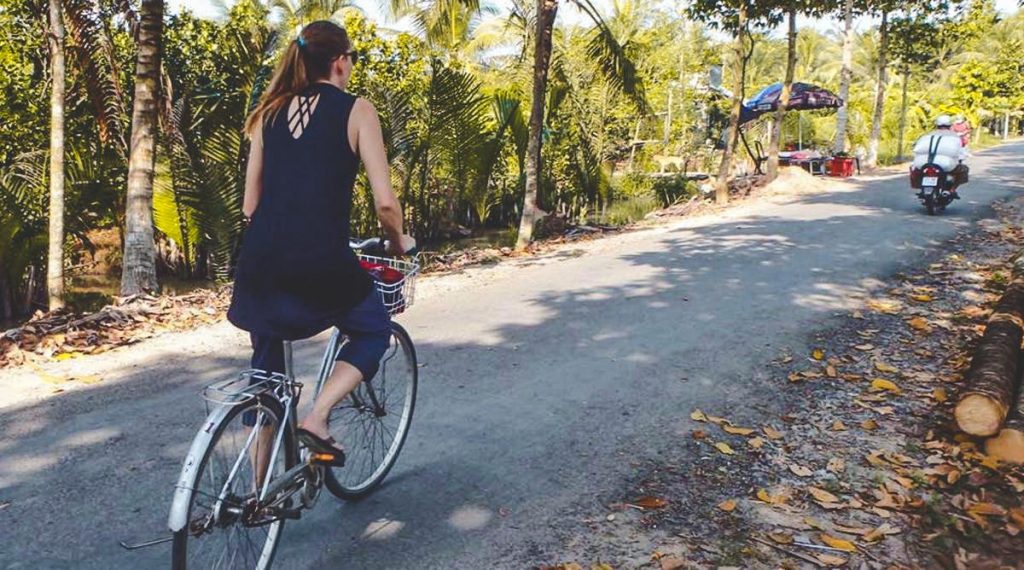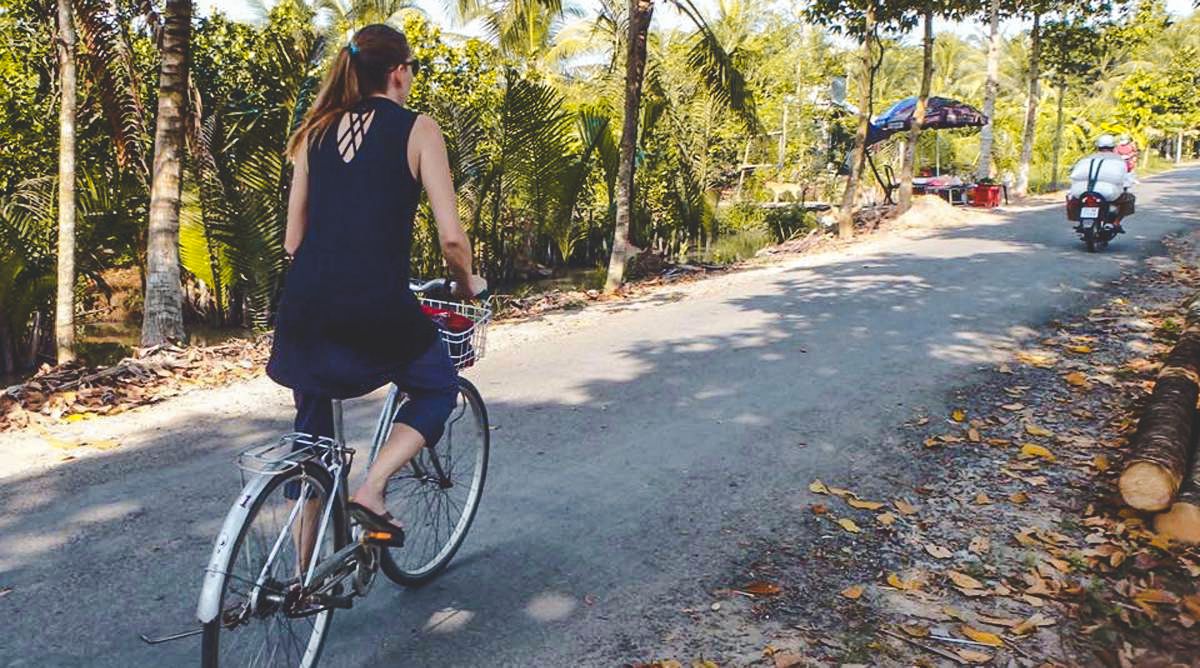 At this restaurant you have a delicious lunch. and can try some local specialities such as elephant-ear fish and river shrimp.
After lunch you go by sampan and row through the smaller canals of the Mekong.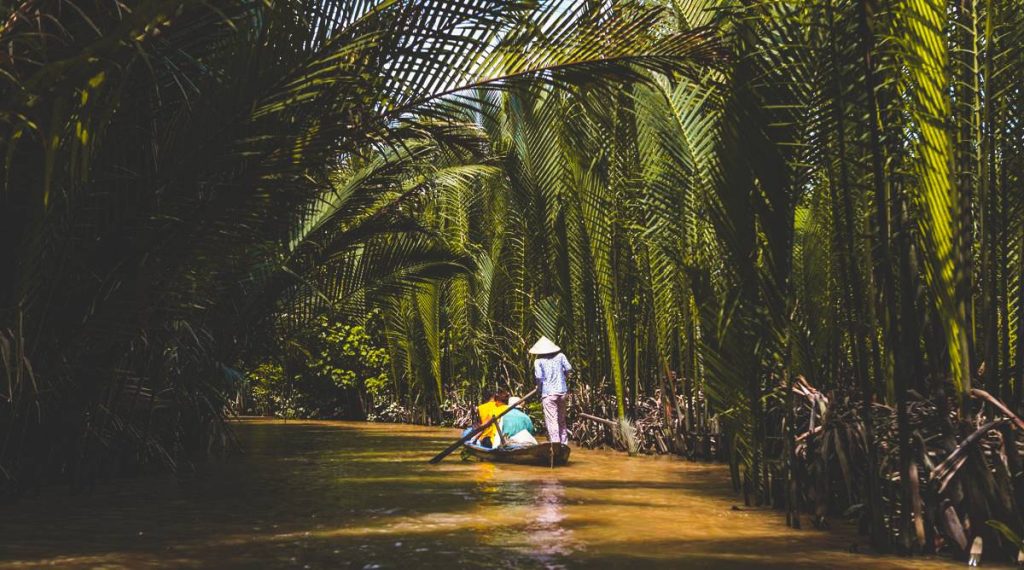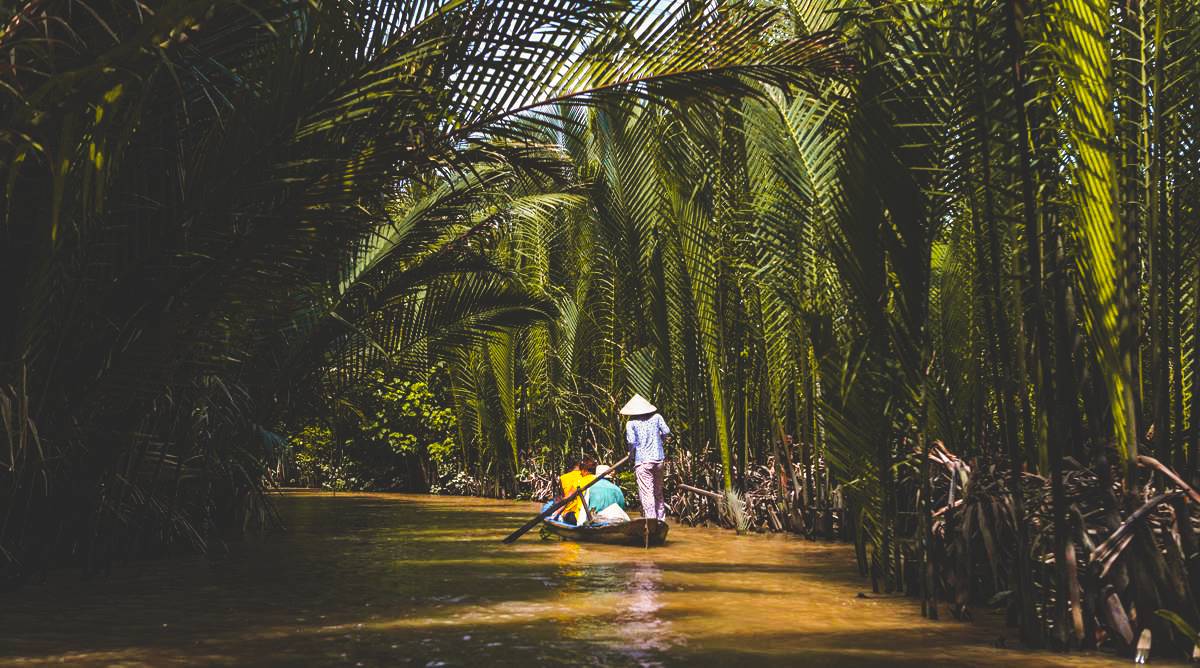 Your tour end back at your hotel in Ho Chi Minh City around 5:00 pm.