Ho Chi Minh City street food tour
In this Ho Chi Minh City street food tour you walk around district 1, discovering hidden alleys and tasting some of the best food this city has to offer. The food stalls and restaurants are carefully selected; you eat at safe places and different great food. An amazing way to have a local experience and to discover the city.
Highlights
Taste some of the best street food
No need to research safe street food places and finding the best dishes.
Discover how locals live and eat; amazing local experience!
Itinerary
Your street food tour in Ho Chi Minh City starts with a pick up from your guide who welcomes you in your hotel lobby around 6:00 pm.
Start walking around district 1, though streets and hidden alleys.
Taste some popular authentic food at some of the best street food stalls and local restaurants that mostly only locals know about it.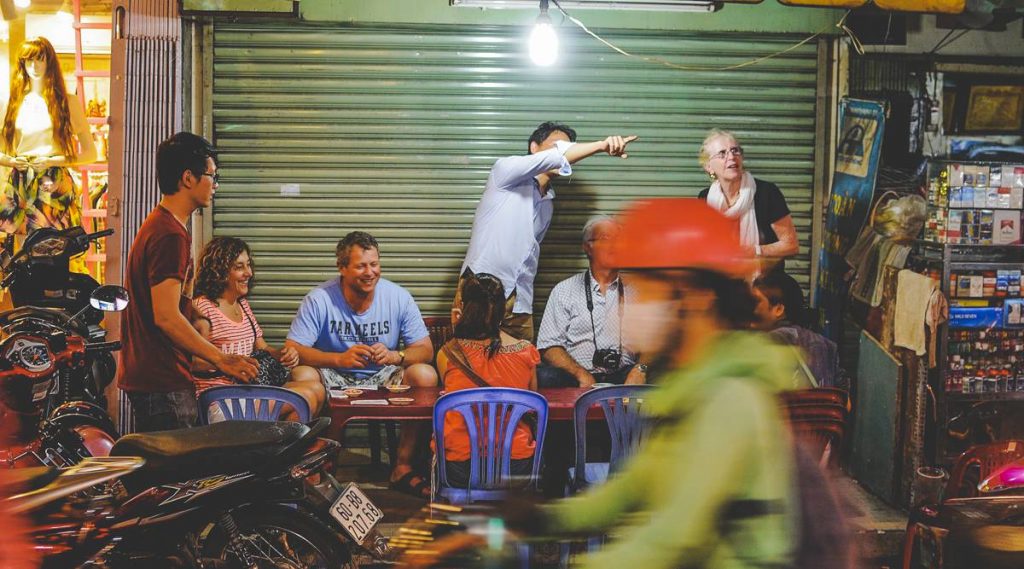 Some dishes you will try are spring roll, Vietnamese bread, beef/chicken noodle and Vietnamese sweet Tofu.
See how Saigonese live with 3 generations of family under one roof, in often a very tiny house.
Around 9:30 your street food tour will end. Your tour guide helps you to take a taxi, show you direction back your hotel or give tips were to go next to enjoy some more nightlife.
Booking & Information request
Ask for booking, availability, pricing or general questions about this tour.