Sapa Easy Jeep sightseeing – 2 days
This tour is designed for people that do not want or not able to do trekking, but still like to see the beautiful terraced rice fields
The most comfortable way to see the surroundings of Sapa
Enjoy beautiful views and learn about the local hill tribes culture
Jeep tour waterfall & Tram Ton - Night train
Sleeper train from Hanoi to Sapa
To enhance your travel experience and save some daylight hours, we offer a sleeper train option for your journey from Hanoi to Sapa.
You will be traveling on the Dream Train Express, which is a comfortable tourist train. With this option, you will have a sleeper berth in a 4-berth cabin, complete with bedding provided. The train cabin is air-conditioned and decorated in the local style of Sapa. Additionally, you can store your luggage under the berth for convenience.
SP3: Depart Hanoi – Lao Cai: (22:00 – 05:55)
The bunk berths are pretty comfortable, but if you're over 6 foot (1.83cm) you won't be able to fully stretch out, if you are over 6 foot or (1.85cm) you might pull your legs a bit, however the ride is comfortable but it can be noisy of the train track is a bit bumpy ride.
If you like to have a snack during the night, it is best to bring your own.
Alternative transfers Hanoi - Sapa
If you do not like to travel by sleeper train, we can offer the following alternative options.
Alternative 1. VIP sleeper bus
Travel by comfortable VIP sleeper bus from Hanoi to Sapa and arrive in Sapa by 5 AM.
Alternative 2. Limousine day bus + 1 extra night Sapa
If you prefer to avoid traveling at night, this is the best option for you. You will arrive in Sapa between 12 PM and 1 PM, allowing for some leisure time in the afternoon, and an extra night's stay in Sapa.
Alternative 3. Private transfer or travel from other destinations
If you require a personalized transfer, for example, from a location other than Hanoi or a private transfer, kindly reach out to us, and we will gladly make arrangements to accommodate your needs.
Ta Phin minority village, Terraced rice fields & Leisure time
Upon arrival at Lao Cai train station around 6 AM, a minibus will be readily available to take you to your destination in Sapa. You can also take advantage of our shower facilities and luggage storage services in Sapa before having breakfast.
Your Sapa journey will start by either jeep or bus, taking you through Sapa Town on the main Lao Cai road. This route will lead you along a breathtaking section with views on the mountains.
After traveling a few kilometers, you will turn off the main road and follow a smaller local road that winds through stunning rice paddies until you reach the Red Dao village of Ta Phin.
Explore the charming old ruins of a French colonial church situated on the left side.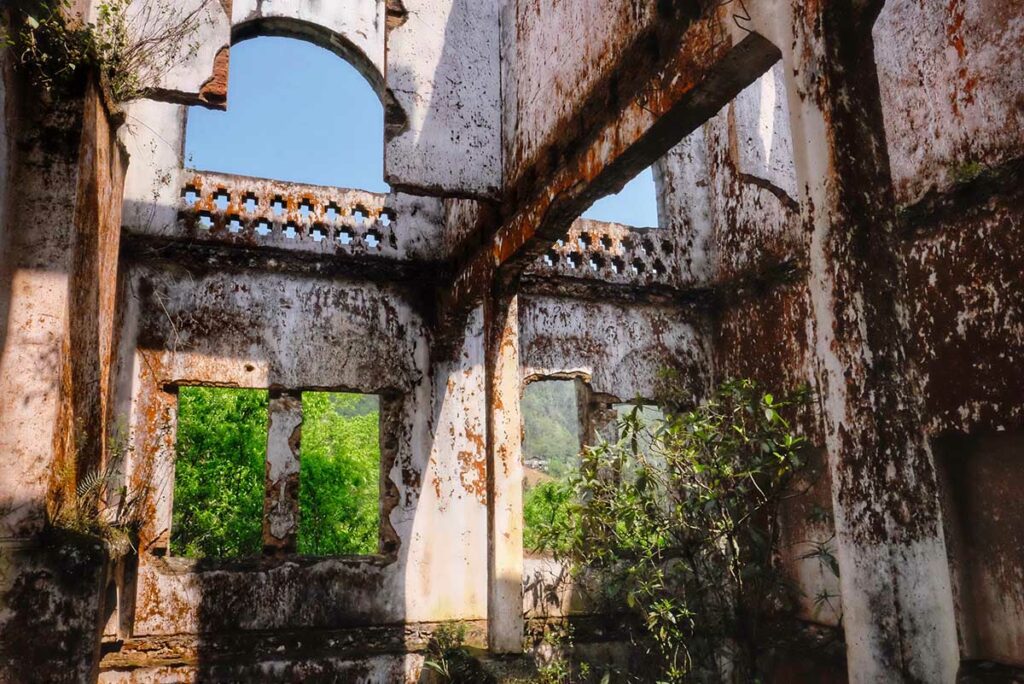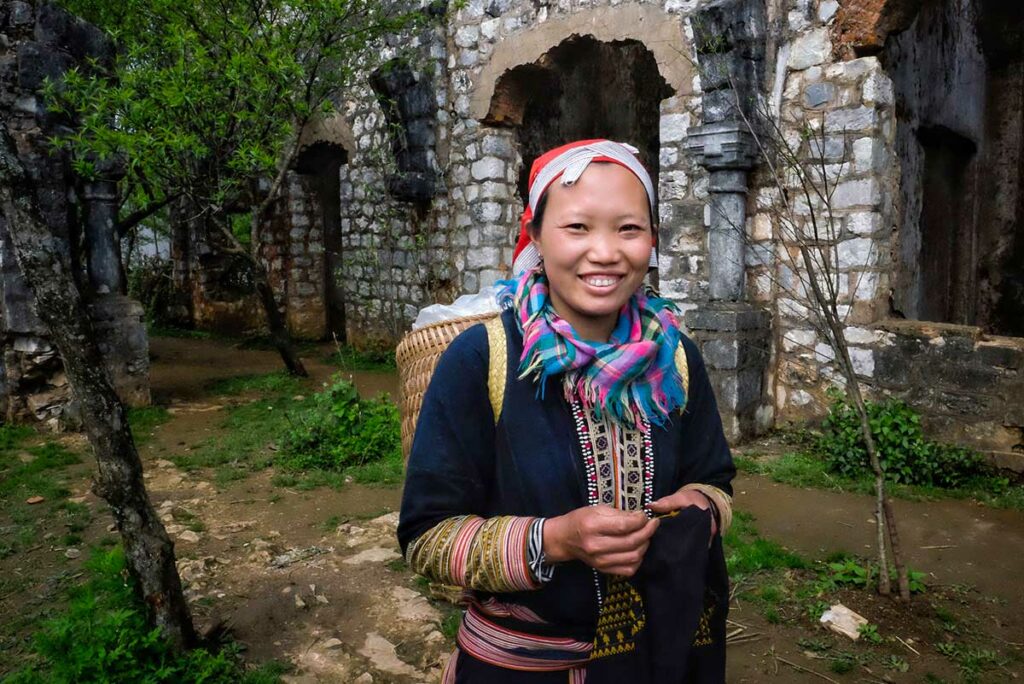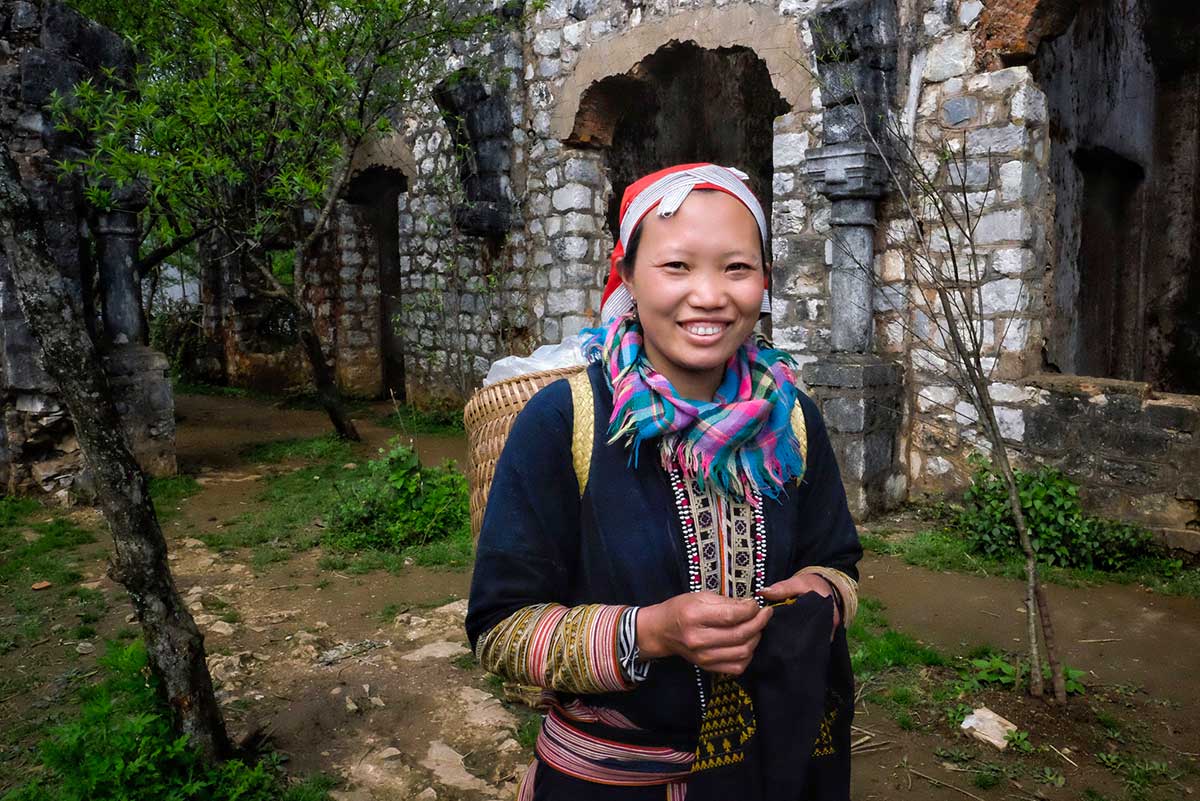 Afterward, take some time to wander around the picturesque Ta Phin village, nestled among hills and paddy fields, and discover the traditional ways of life of the Red Dao hill tribe.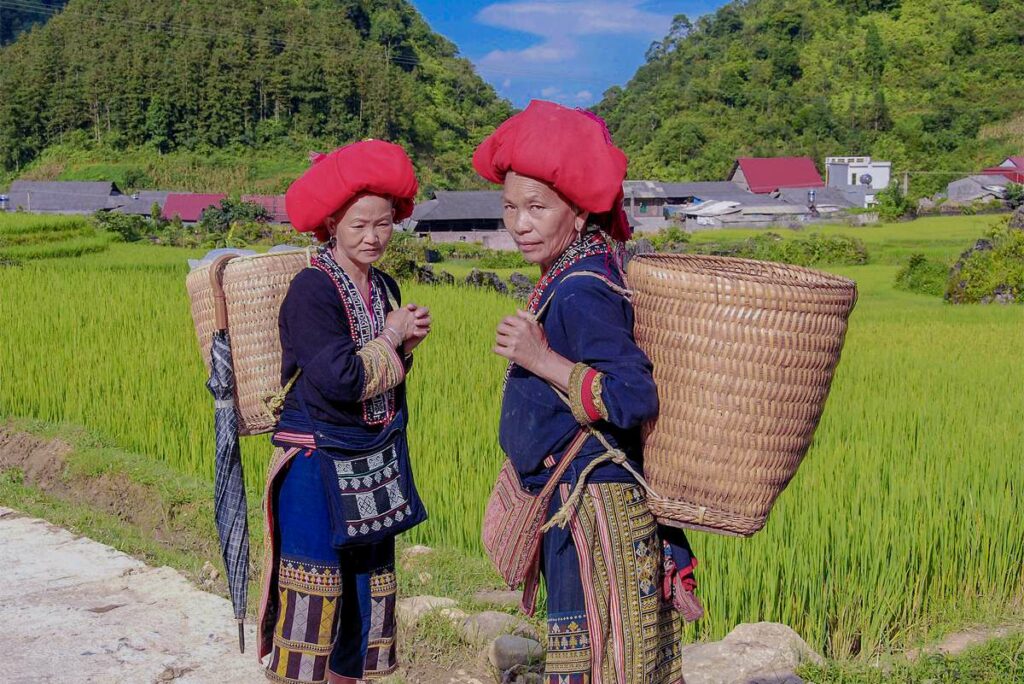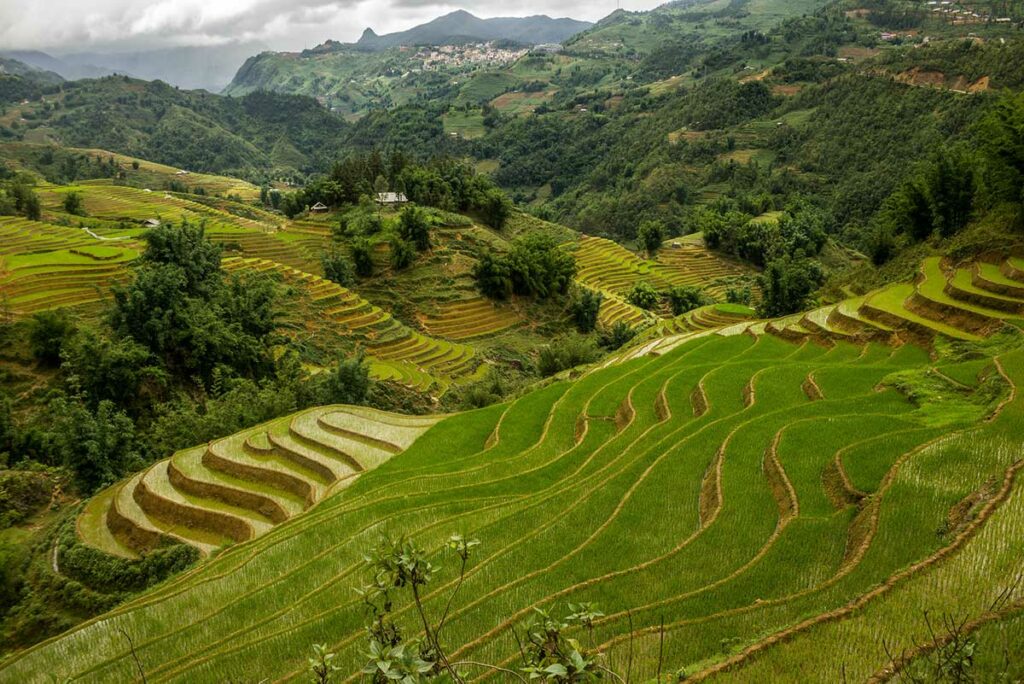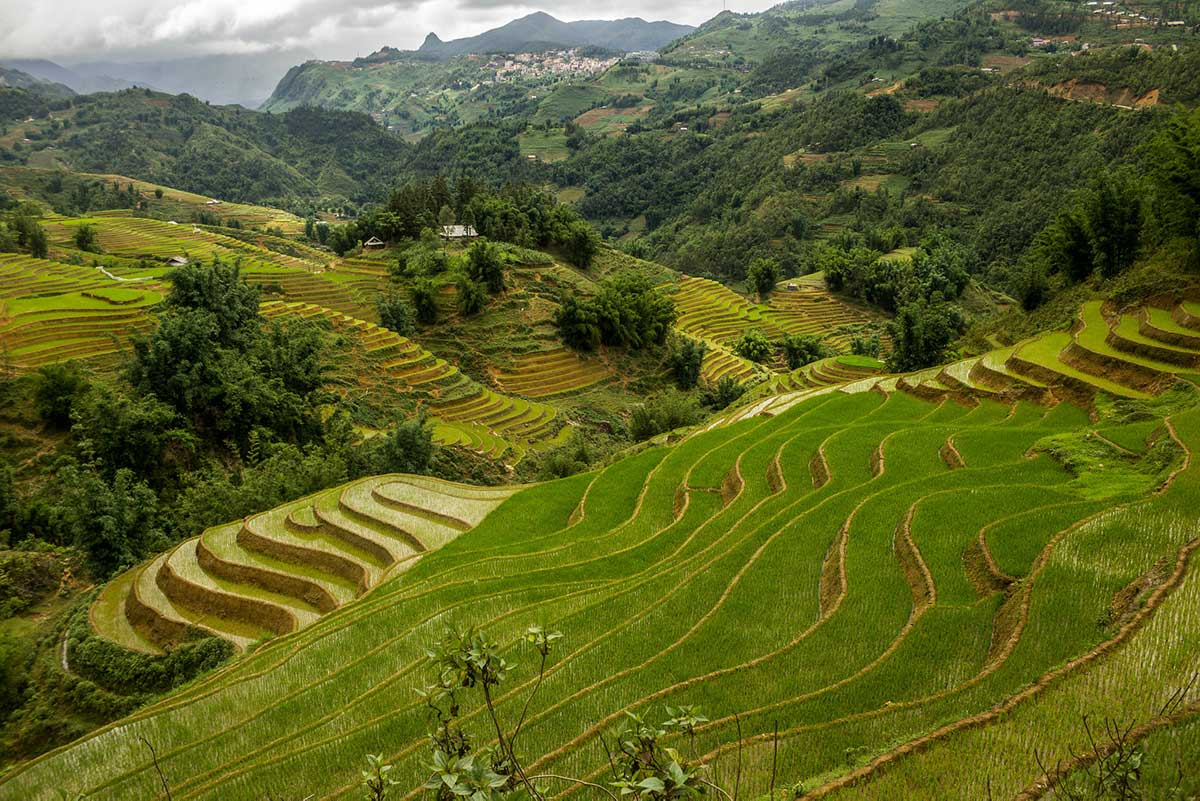 After the visit, we take the same route back to Sapa.
The rest of the afternoon you have time to explore Sapa at your own leisure.
Need inspiration what to do?
Ask u or choose one of these options:
Reach the summit of Fansipan mountain by cable car
Visit the local market in Sapa
Enjoy mountain scenery from one of the restaurants / cafes
Explore Sapa town
Tram Ton Pass & Silver Waterfall
After breakfast you will have an amazing journey with spectacular scenery.
Drive on a road with beautiful views. The first stop on the way is Silver Waterfall (best in rainy season).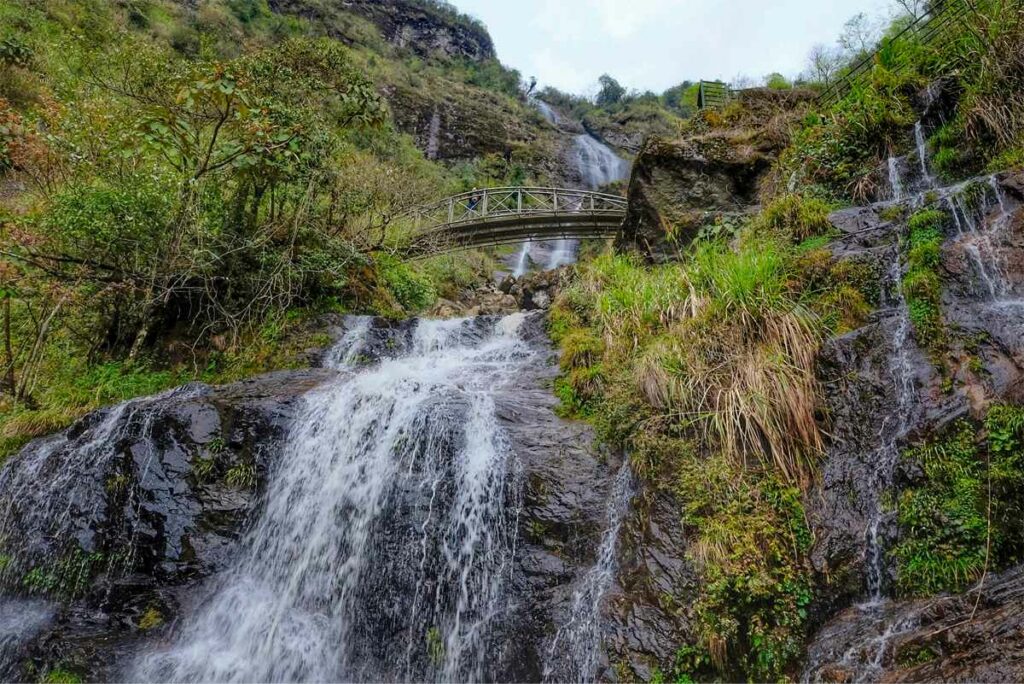 Then you will go to the highest mountain pass in Vietnam: the Tram Tom Pass. At an altitude of 2047m, this mountain pass offers a beautiful view of the surroundings and the valley below.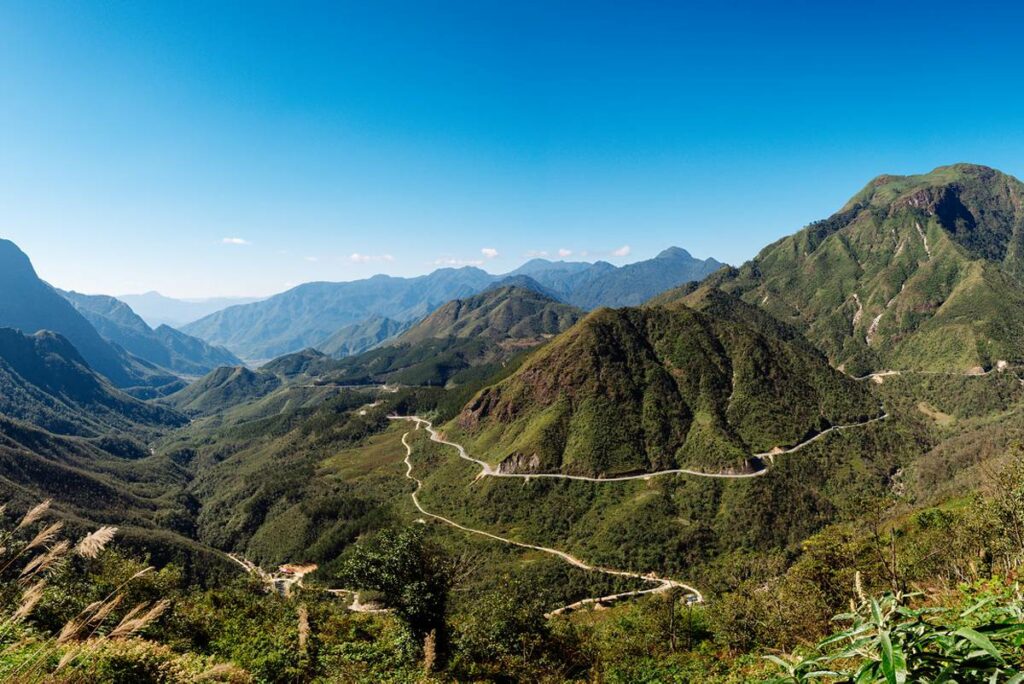 The scenic road continues to Binh Lu village. Here you will visit the Black Dao hill tribe. Explore the village and learn more about the culture of this ethnic minority.
Enjoy lunch before returning to Sapa.
In Sapa there will be dinner before you will be transferred to the train station in Lao Cai to take the overnight train back to Hanoi.
Alternatives
VIP Sleeper bus
Limousine bus by day + 1 extra night in Sapa
Private transfer or alternative destination (ex. Ha Giang)
Tour options
1) Transfers between Hanoi and Sapa
Sleeper train (Standard option')
Sleeper train private cabin
VIP sleeper bus
Limousine bus by day + 1 extra night in Sapa
Private transfer
2) Activities and accommodations
Additional activities are possible (ask for all the options)
Changing accommodation according to your wishes is possible
Planning
Start tour: Hanoi station (10 PM)
End tour: Hanoi station
Duration: 2 days and 3 nights
Including
All accommodation described in the itinerary
All meals described in the itinerary (B = Breakfast, L = Lunch, D = Diner)
All transfers described in the itinerary
Excluding
Meals and services not describer in the itinerary
Personal expanses
Additional information
Confirmation: You will receive a confirmation immediately after booking. You will receive a voucher by e-mail within 3 working hours. If you have not received your voucher, please check the Spam or notify us via email or chat.
Voucher:Save a digital voucher on your phone. As a sustainable company, we would like to ask you not to print the voucher..
Itinerary: The itinerary is subject to change depending on the weather and other conditions.
Pick-up:Please arrive at the hotel lobby 10 minutes prior to departure. Please be patient on shared / group tours in case of unforeseen delays along the pick-up route.
Cancellation:View the cancellation conditions here.
This tour is designed for people that want to explore the Sapa rice fields, but without strenuous activities such as long trekking tours. If you are able to sit in a car and make short walks through for example a village, this tour is for you.
Yes, we are flexible. It is possible to change an activity, accommodation or the transfers between Hanoi and Sapa. It is even possible to add another day.
Yes, this is possible. But please indicate this clearly when booking.
Yes, it is possible to change the transfer from Hanoi to Sapa and from Sapa back to Hanoi.
Booking & Information request
Ask for booking, availability, pricing or general questions about this tour.