Product Description
This tour to My Son, is an interesting and fun day at one of the must see sights around Hoi An. You will not be grouped together with a bus full of other tourists, and you get enough time to fully explore the temples and ruins of My Son.
Highlights
Explore the ancient and mysterious temples of My Son
Pickup and drop off from your hotel in Hoi An
No big groups and snacks included
Itinerary
The tour starts with a pick up from your hotel in Hoi An. The vehicle will drive you 70 km west of Hoi An, to the ancient temple complex of My Son.
When arrive in My Son, you will get a snack and plenty of time to explore this UNESCO World Heritage Site. Besides the temple complex, you can also visit the Champa museum.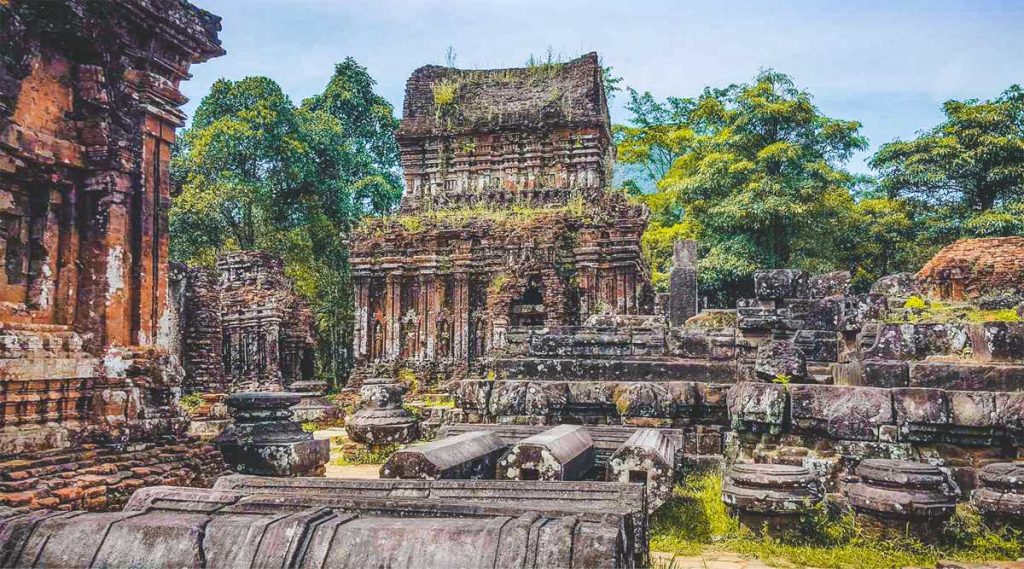 Take your time to walk around the complex and explore the many temples. You can also see some bomb craters from the Vietnam War.
It is one of the most impressive sights in the region and since 1999 also UNESCO World Heritage. Surrounded by hills and nestled in a lush valley, the ruins of the temple complex built between the 4th and 12th centuries feel like part of an Indiana Jones movie. The Cham people originally lived in the Champa kingdom in south central Vietnam, which was eventually enlisted by the Vietnamese. My Son became the religious and cultural center and the temples are dedicated to the Hinduod Shiva, which is also known as Bhadresvara.
After your visit, you will be brought back to your hotel in Hoi An.