Xep Beach (Bai Xep) is situated on a beautiful beach just 10 km from Quy Nhon. This is the perfect place to escape the busy city life of Vietnam. This secluded and car-free fishing village offers you a real chance to experience an authentic Vietnamese beach without the crowded tourism.
What is so great about Bai Xep, or also called Xep Beach, is the great atmosphere. It is the perfect mix between a beautiful beach, an authentic fishing village with very friendly villagers and just few tourist. The locals and tourist blend in great together. In the morning you see the fisherman prepare their gear to go on the sea, during the day time you can relax and visit an island and in the evening you can enjoy a BBQ on the beach together with the locals.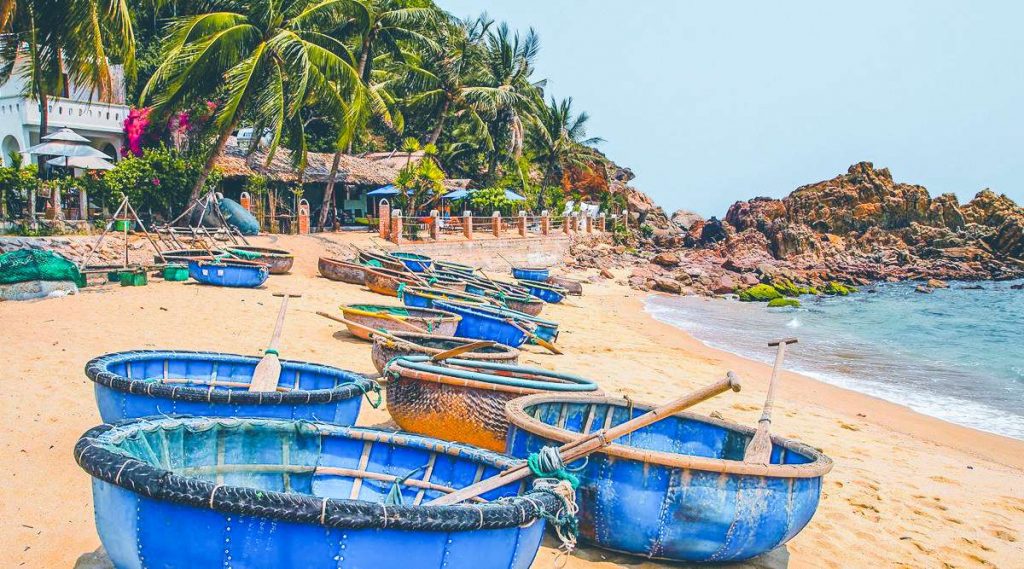 How do you get there?
Getting to Quy Nhon
Flying: Phu Cat Airport is the nearest airport to Quy Nhon (30 km). It is a small regional airport, with direct flights from Ho Chi Minh City and Hanoi.
Bus: Quy Nhon has a bus connection with Dalat, Nha Trang and Da Nang (Hoi An), among others. If you come by bus from the south, you can ask if they will drop you off directly at the village of Xep Beach.
Train: There are two train stations. The Quy Nhon Railways station is the closest, but the Dieu Tri Train Station (10 km from Quy Nhon) is on the route of the Reunification Express and is easier to reach by train.
From Quy Nhon to Xep Beach
From the city: Most buses arrive in Quy Nhon at the bus station on Tay Son for the Big C and Mega Mart shopping centers. Very often they let you off at the gas station in front of the bus station. From there you can take the T11 bus south of the front of the Mega Mart to Bai Xep for 9000 VND. These buses depart approximately 5:30 AM to 5:15 PM approximately once per hour with a break around lunch. You can also rent a scooter in Quy Nhon and drive to Xep Beach yourself. Xep Beach is approximately 10 km from Quy Nhon. A scooter is also useful if you plan to see more of the area during your stay. The other option is to take a taxi, count on 200,000 VND (7.5 dollar).
From the train station: You can take a taxi to Bai Xep Beach or first with the local bus to Quy Nhon and from here take a taxi to Xep Beach; this saves you around 10 km by taxi.
From the airport: The cheapest is to first take the shuttle bus to the city and from there a taxi or scooter. The fastest is if you take a taxi directly from the airport to Xep Beach, but note that the airport is 40 km from the beach
What to do
Relax and swim
You come to this beach mainly to do nothing. It is very quiet here and feels peaceful, which means that you can recover from all the traveling and the busy activities that you have done so far in Vietnam. Relax on one of the chairs, read a book and cool off by swimming in the sea every now and then.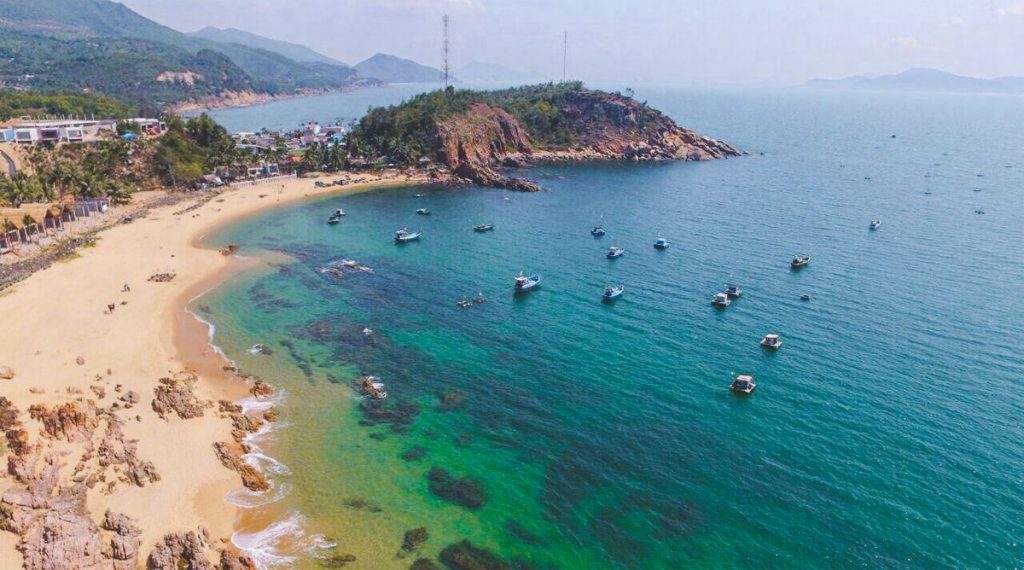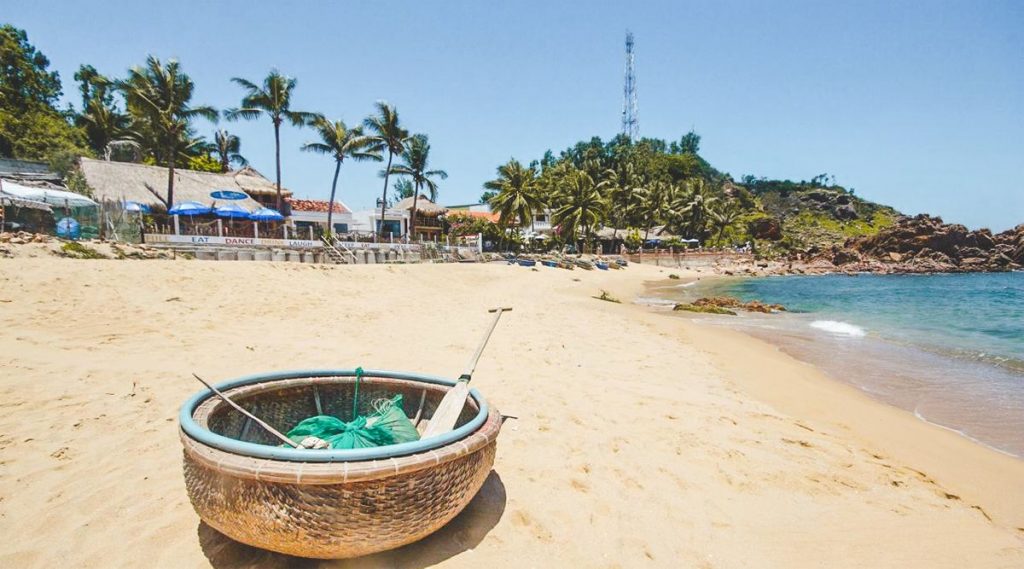 Explore village
Immerse yourself in the local culture of the village. The fishing village is a cute little village and still feels very authentic. It takes you just 3 minutes to walk through the entire village, but it is certainly nice to take a look. You are greeted with a smile and there are no cars in the village, so it is very quiet. On the other side of the village than where the accommodations are located you will find a place where they repair boats and prepare boats for fishing.
Boat trip to islands
Just 20 minutes from Bai Xep is the island of Hon Ngang (Nhang Island). A boat trip costs around 80,000 VND (3 dollar) for a return trip. They keep waiting until you are done on the island and want to go back. A small walk takes you to a lookout point and there is a small beach that you almost always have all by yourself. A number of rocks form natural swimming pools where you can bath. You can also snorkel to coral and fish here. You can bring your own snorkeling gear or rent it at Big Tree.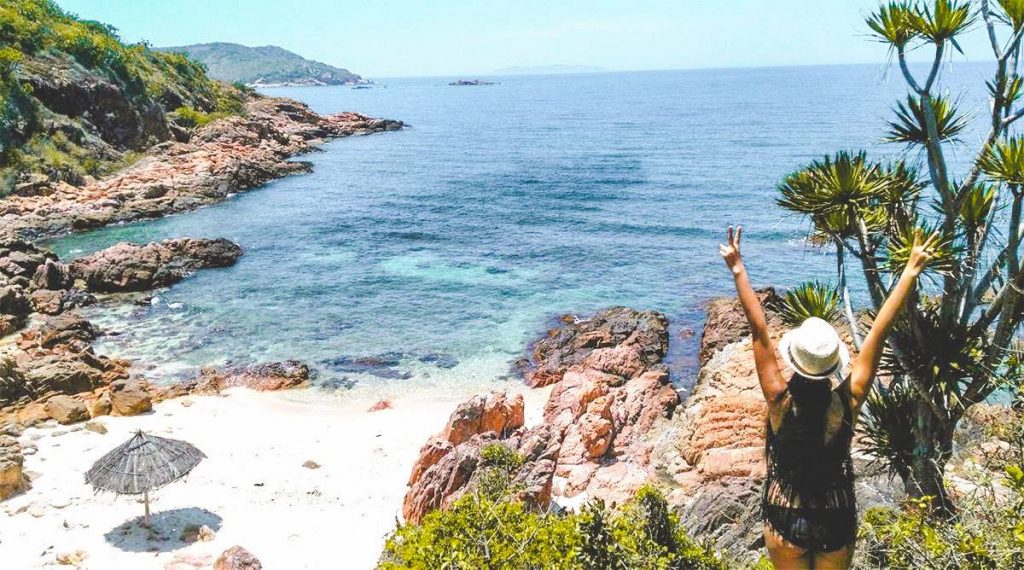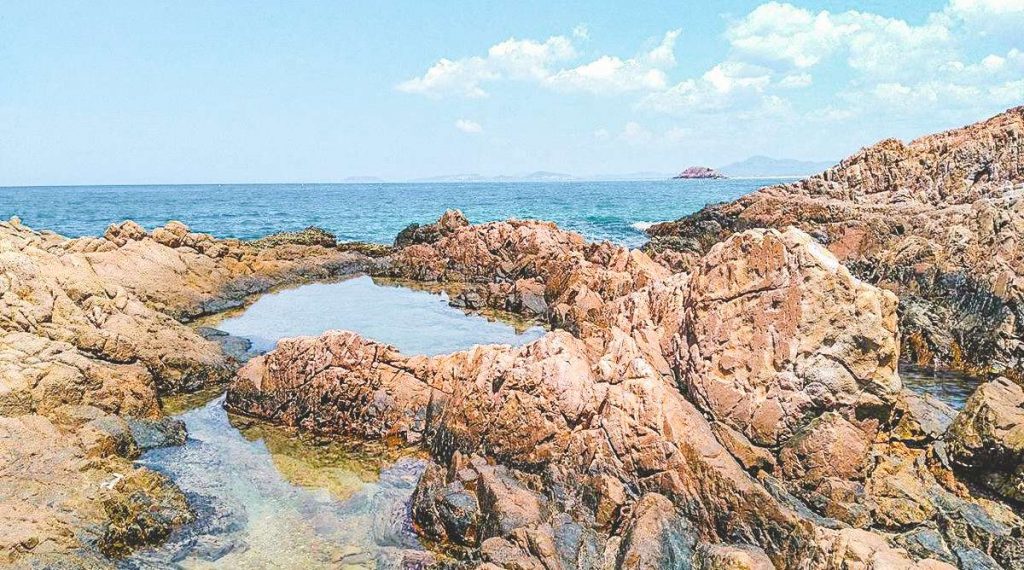 There are also a number of other islands around Quy Nnon that you can visit with a boat trip, but not directly from Bai Xep.
Fishing
You can rent bamboo fishing rods and try to catch fish yourself like a local.
Hiking
In addition to walk on the beach or wandering through the village, you can also make short hikes through the surrounding hills. During the rainy season you can discover one of the many waterfalls. Some are just a 30-minute walk away. Ask your accommodation about the hiking possibilities.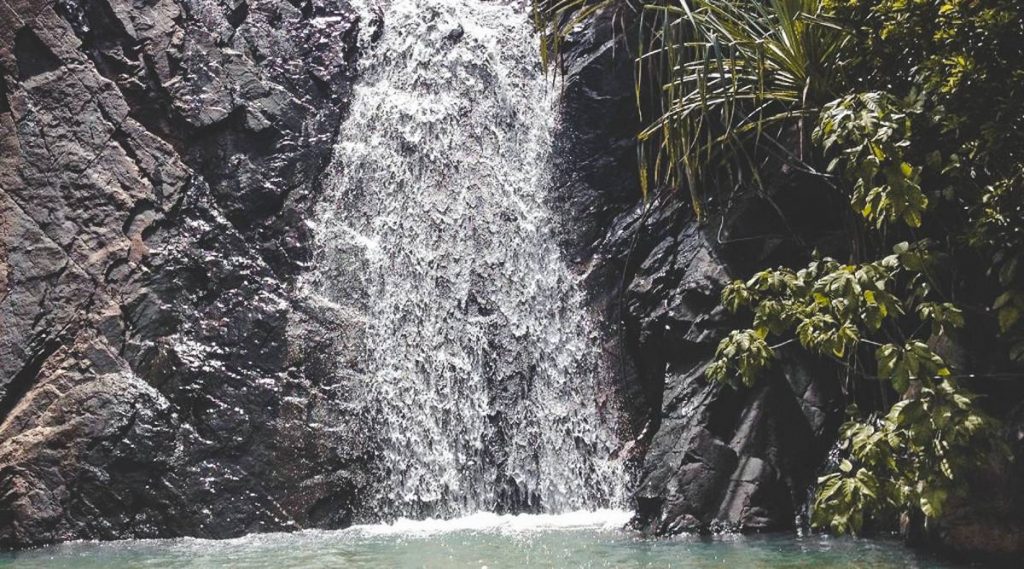 Cooking classes
There are also a few places in and around the village where you can take cooking classes. The food in Binh Dinh, the province of Quy Nhon is very good and unique.
Things to do & see in the area
When you're done relaxing on the beach, you might want to see more of the region. The best option is to rent a scooter to explore the area. Scooters are available at Trang Shop (the first store next to Big Tree) Khai Love (120,000 VND / day, including helmet). If you prefer not to drive a scooter, you can rent a car with driver for a whole day or half a day. These are some of the sights around Quy Nhon:
Eo Gio (32 km): Rocky cliff that is especially beautiful to visit during sunset.
Thap Banh It Cham Towers (27 km): Cham towers on a hill.
Quy Nhon (10 km): Municipal Beach, Cham towers located in a park, many restaurants.
Phuong Mai dunes (28 km): sand dunes where you can sand board.
Kho Island (Cu lao Hon Kho) (28 km): Near the dunes is a nice fishing village with an island off the coast.
Phu Yen (80 km): Impressive beaches and even more off-the-beaten track than Quy Nhon.
Fishing villages and beaches: You will find authentic fishing villages and beaches everywhere along the coast. Great to stop.
Bays: There are many beautiful bays along the coast of Bai Xep. The most beautiful are Bai Bang, Bai Bau and Bai Rang. Lunch and drinks are available in these bays.
Accommodation on Xep Beach
Life's A Beach
The first established and best-known accommodation on this beach is Life's A Beach. It is located directly on the beach with bamboo houses and a beach bar. There is plenty to do in the evenings with activities such as karaoke, BBQ, games, DJs and movie nights, but it is certainly not a party hostel. There are private rooms and dorms for backpackers. Recently they also opened a second location in the village, called Life's a Beach Apartments, for something more luxurious. Dorms cost around 6 and 7 dollar, double rooms from 16 dollar and the apartments from 27 dollar . There is a restaurant with Vietnamese and Western food.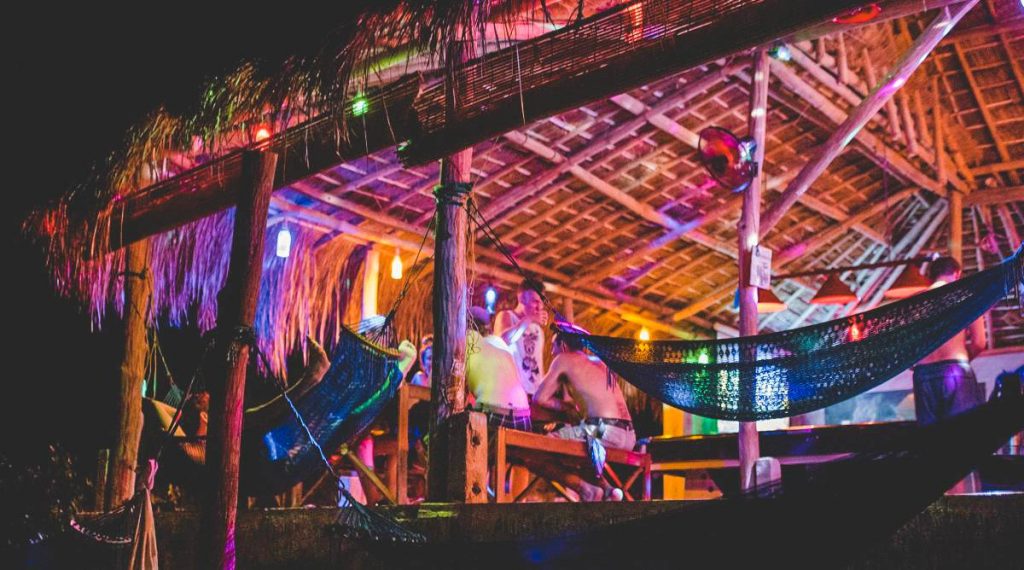 Big Tree hostel & Haven
Right next to Life's A Beach and also on the beach is Big Tree hostel. It has two names, Big Tree Hostel is for the dorms and Haven is for the private rooms. This accommodation looks slightly more comfortable and modern than the hostel next door. There is a deck, with seating tables and trees that provide shade. Dorms from 7 dollar and private rooms from 27 dollar.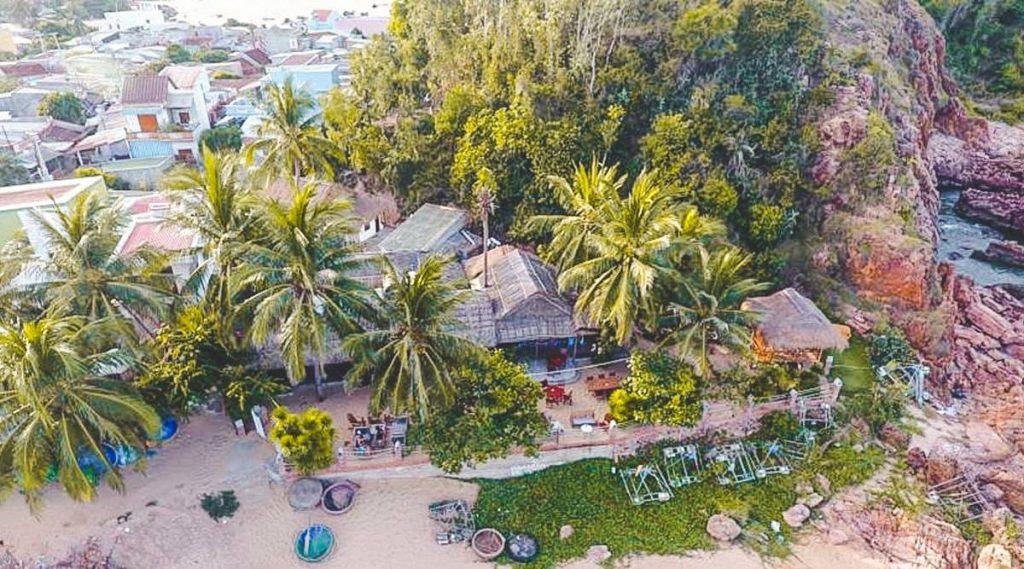 Other hostels and hotels
Not directly on the beach, but in the fishing village you will find a number of other accommodation such as Home of Dreamer & Banana Homestay and Confetti House.
Resorts
Avani Quy Nhon resort & spa is located along the most beautiful stretch of beach on Xep Beach and is very suitable for couples and families who want to relax. The resort is very luxurious and the rooms have balconies facing the sea. There is an open-air restaurant on top of a cliff. Rooms are from 120 dollar.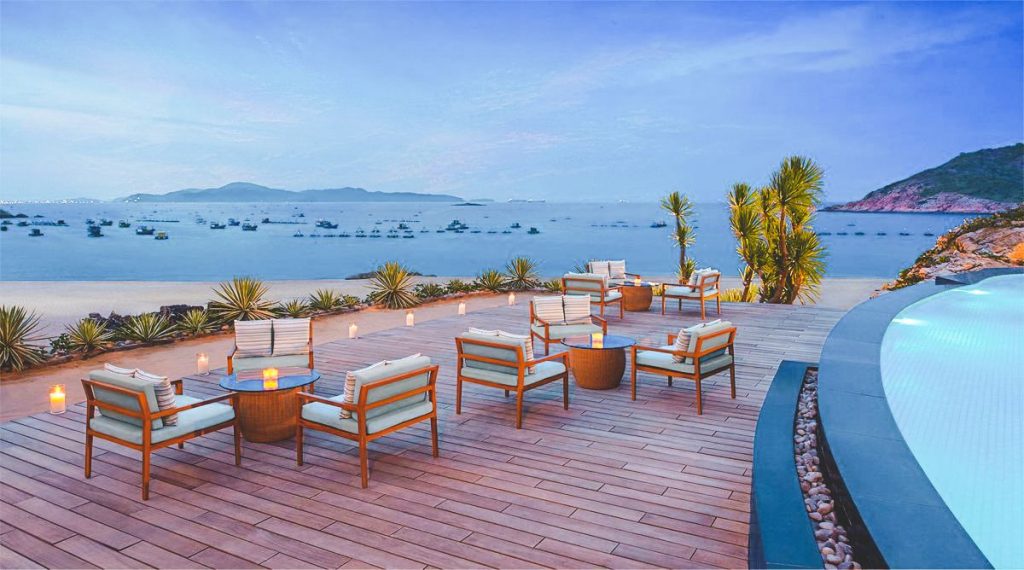 The Casa Marina Resort is on the other side of the hill where the fishing village is located. This 4-star resort has a gym, swimming pool and luxurious rooms. Prices from 60 dollar .
Restaurants
Life's beach and Big Tree both have a restaurant. These two mainly serve Western customers, so both the prices and the food are also more Western, but very tasty.
Bai Xep also has a number of small fish restaurants of the villagers, where they sell very fresh fish, shellfish and seafood. During the day, for lunch, you can sit in one of the restaurants. In the evening they put tables and chairs on the beach, so you can eat on the beach with sunset. The local villagers also often come to the beach in the evening to rest with a beer from the working day. In addition to fresh fish, they sell banh beo, fried rice, seafood noodles and often they also have options if you don't eat fish.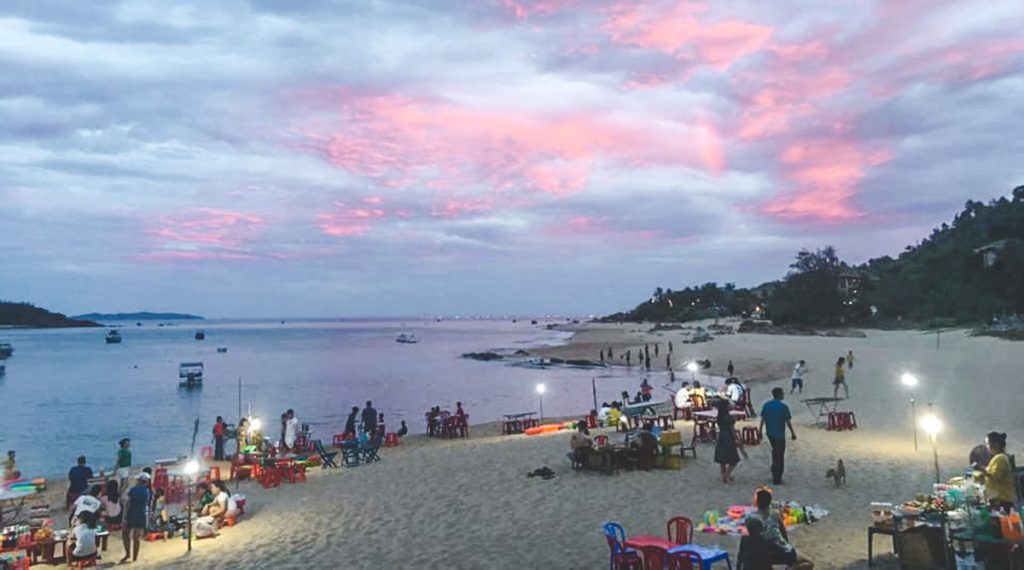 Tips
ATM: There are no banks or cash machines, so take enough cash with you. The resorts, hotels and hostels often accept credit cards.
Budget: Although this place is seen as a backpacker's paradise, the prices are not for people traveling on a very low budget.