Description
Cao Son Market is held every Wednesday and is a small/medium sized market. The market It is situated among beautiful rolling hills and mountains with colorful minorities selling local products and handicrafts. Here you will find Flower Hmong (Red Hmong), Phu La, Black Dao and Chinese traders trading with each other. As with most markets around Sapa, it is advised to start your Cao Son Market tour early.
Highlights
Visit a local minotiry market on Wednesday from Sapa
Enjoy an authentic north Vietnamese market
Visit a tea plantations and pineapple farm
Itinerary
This Cao Son Market tour starts from either Sapa or Lao Cai. A van will drive you to Cai Son, around 120 km from Sapa (2h 45m) or 85 km from La Cai (2 hour).
Explore Cao Son Market by walking around, make plenty of photos and maybe even engage is some business with the local minority.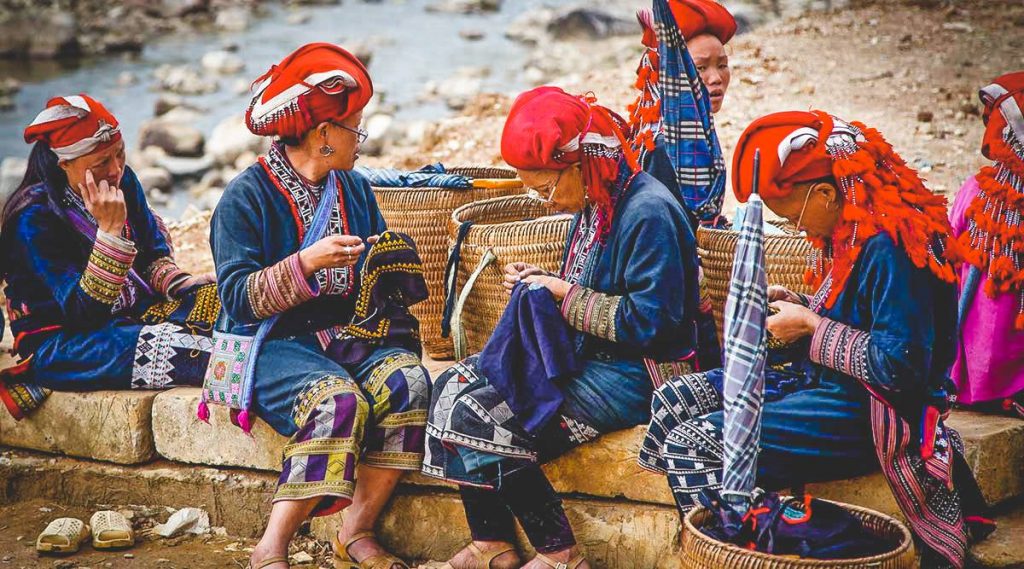 After the market, you will stop at Muong Khung for a lunch and a visit to a local pineapple farm and tea plantations.
Your Cao Son Market tour end with a drive back to Sapa or Lao Cai.