When you talk about things to do in Ha Giang, you are actually talking about the entire province that is one big attraction. You will find the most impressive mountains in Vietnam, impressive rice terraces, authentic villages of hill tribes and local cattle markets. Quickly read on what to do in Ha Giang to discover this amazing region.
1. Ha Giang Loop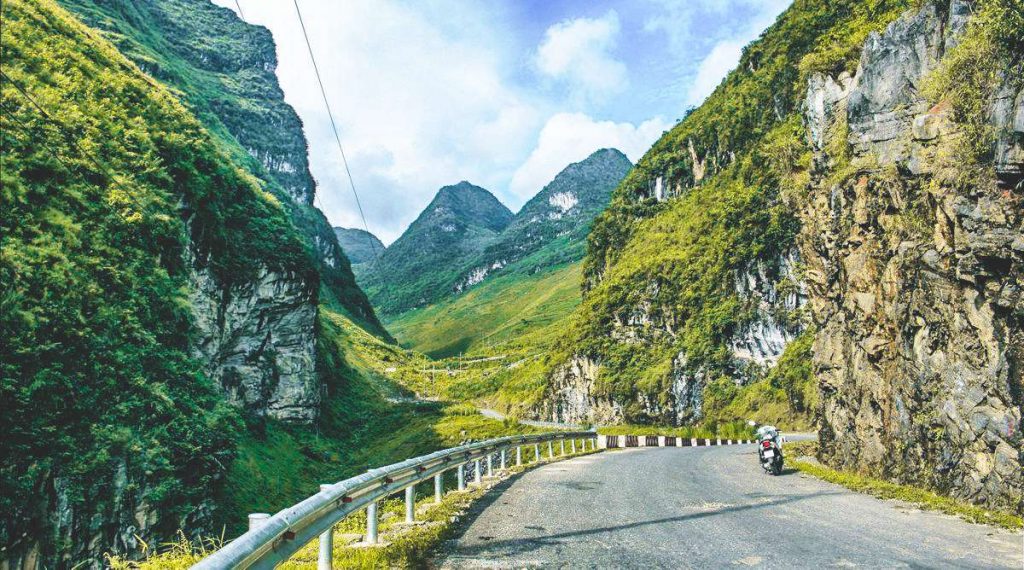 The best, most beautiful and coolest thing you can do in this province is the Ha Giang loop. Not so much one place of interest, but several places of interest during this course. The most impressive are the Ma Pi Leng Pass, Quan Ba ​​Pass and Dong Van Geopark. You can do this course yourself by renting a motorbike in Ha Giang city or you can park it on the back of an easy rider.
2. Hoang Su Phi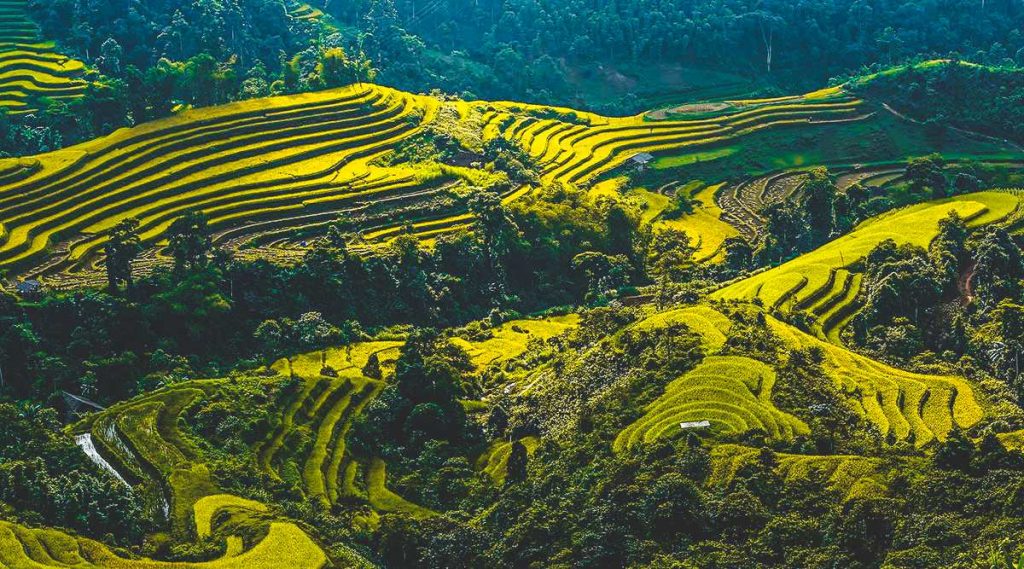 Hoang Su Phi is one of the regions with the most beautiful rice fields in Vietnam. It is also the least visited region in Ha Giang, in particular because it is difficult to reach. When you travel to Hoang Su Phi, you will be impressed by the pristine beauty of the wild mountains and the gigantic rice terraces. But also the authentic traditions and culture of the local ethnic minority groups that is unaffected by tourism is one of the highlights.
3. Khau Vai Love Market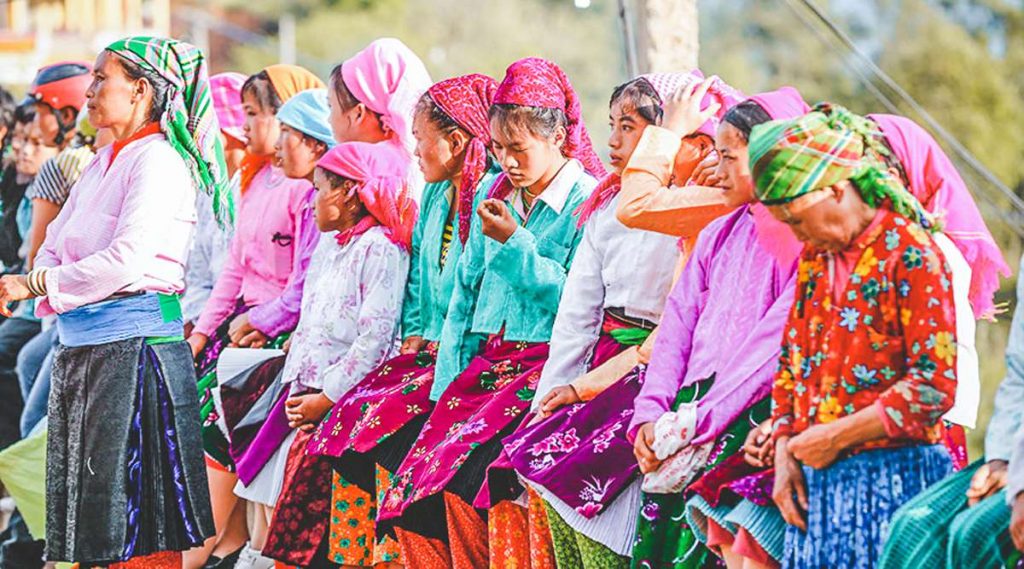 The Khau Vai Love Market in Ha Giang, or love market, is one of the most unique markets in Vietnam. This market is also only around April once a year. The people who come here do not sell or buy goods. Instead, it is the dating site for ex-lovers who fell in love but couldn't have a marriage. This ex-lover comes together once a year to talk to each other. The younger generation also uses it to find a new love. All ethnic minorities put on their best clothing for the market.
4. Local markets
One of the best places to learn about local cultures of ethnic minorities is when visiting a market. In these markets in Ha Giang, people come together in their traditional clothing to buy, sell and update social contacts. The Meo Vac Sunday market is the largest market in the region, but other recommended markets are Dong Van market and Sa Phin market.
5. Chieu Lau Thi Mountain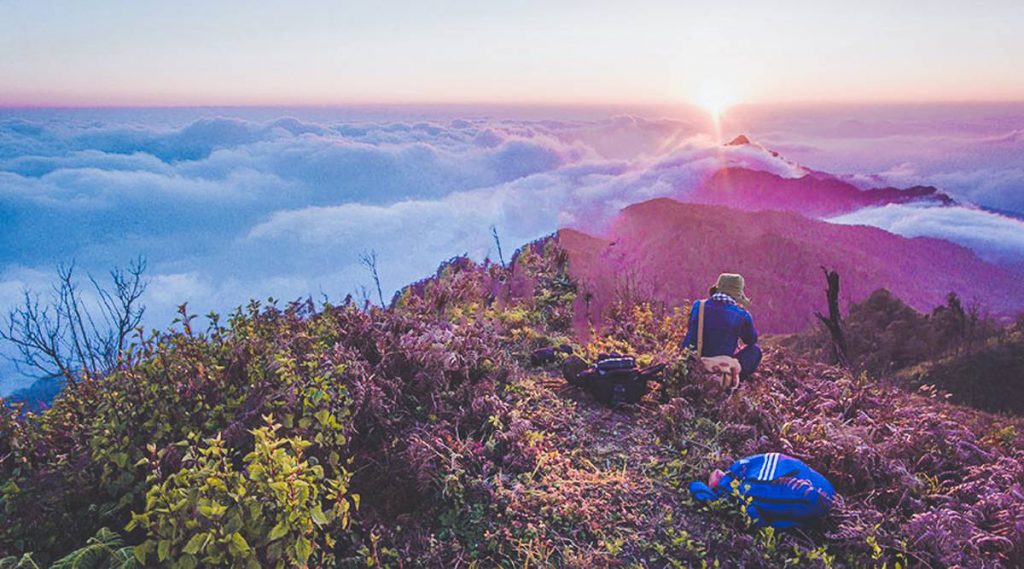 The Chieu Lau Thi Mountain is the third highest mountain in Vietnam and the second highest mountain in Ha Giang, after Tay Con Linh. Unlike Fansipan, there is no cable car here that will take you up easily. The climb is tough and tiring, but you will be rewarded with a beautiful view. There are hardly any tourists, but if you are planning to climb this mountain it is recommended to go with a guide.
6. Lung Cu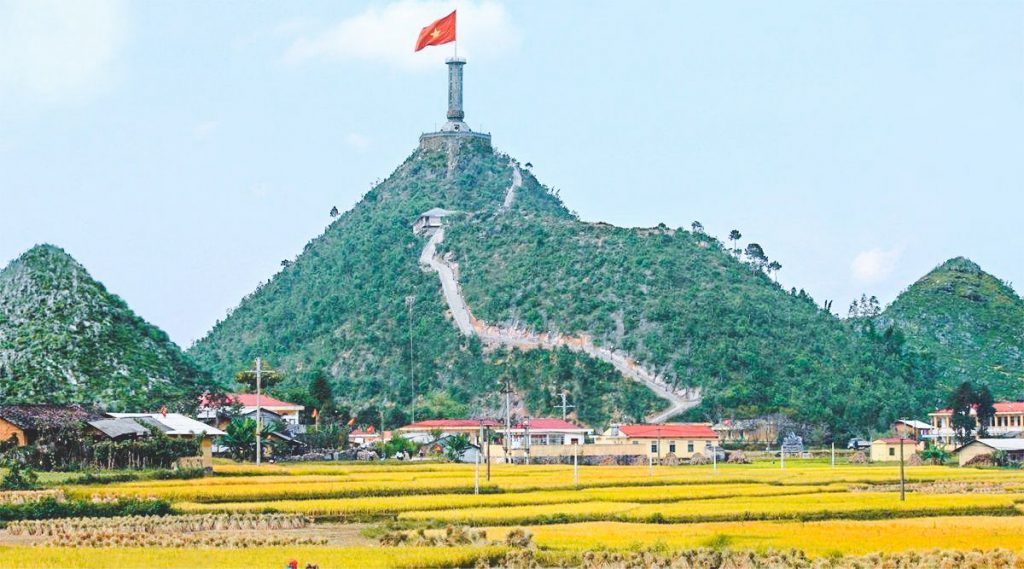 Lan Cu is one of the best known sights in Ha Giang and you can easily combine it with the Ha Giang loop. The Lan Cu flagpole stands on Dragon Mountain (Long Son), in the northernmost tip of Vietnam, a few kilometers from the border with China. From the mountain you have a view over the rice fields, local villages of ethnic minorities and on the other side you can see China.
7. Hmong Kings 'Palace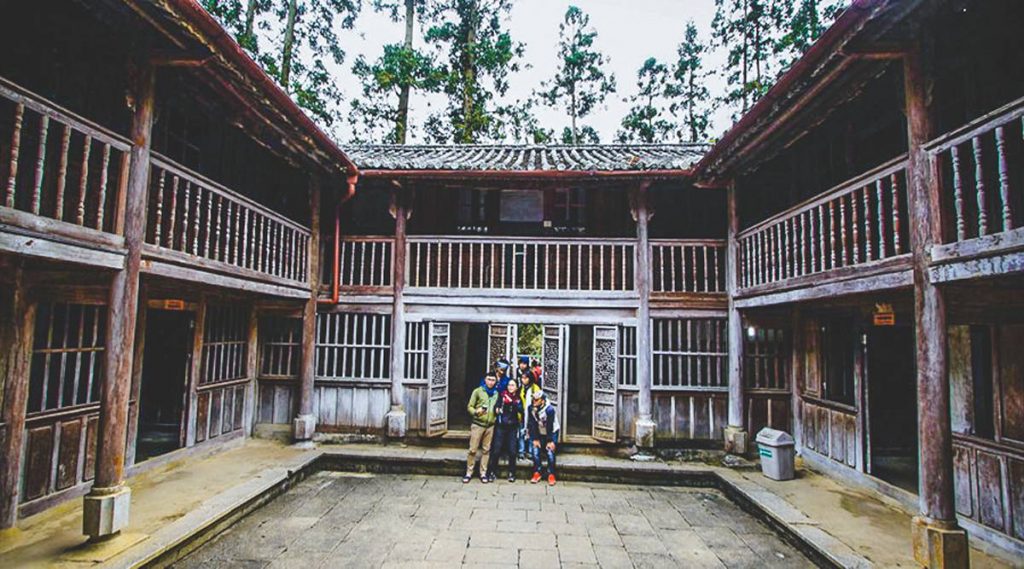 Large parts of Ha Giang province were dominated by the Hmong tribe after their arrival from China centuries ago. In 1902, with the agreement of the French colonial rulers, Chinese traders built a wooden palace. Two Hmong kings ruled from here. The palace is built as a traditional Chinese mansion in the courtyard with four wings of two floors.
8. Noong lake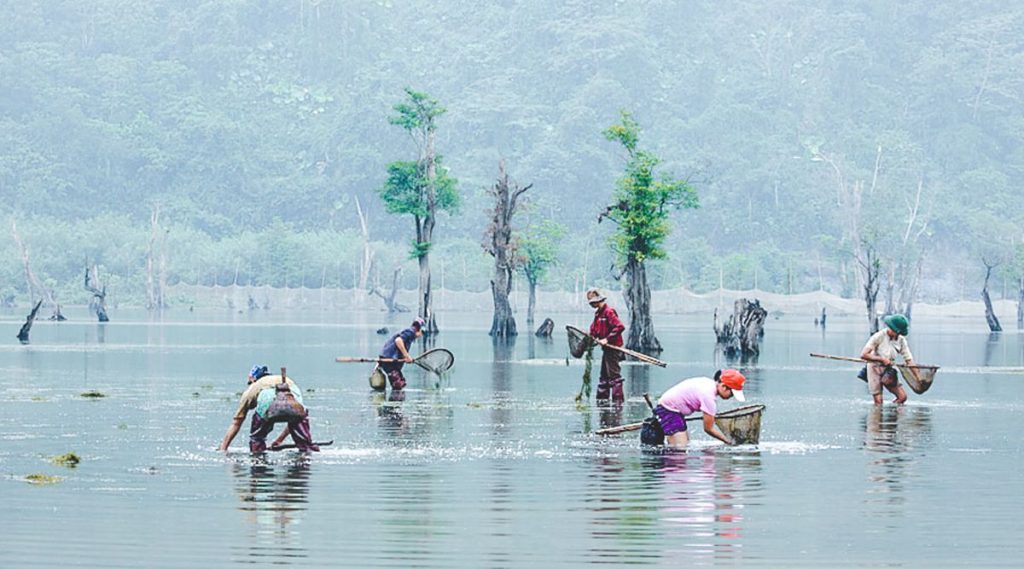 Approximately 15 km drive through forests and past terraced fields and villages of the Tay, Mong and Dao people, you will arrive in Noong Lake that lies around the foot of Noong Mountain. When visiting the lake you can not only enjoy the wild nature, but you can also learn more about the customs, culture and daily life of the ethnic groups of the Tay, Mong and Dao.
9. Nho Que river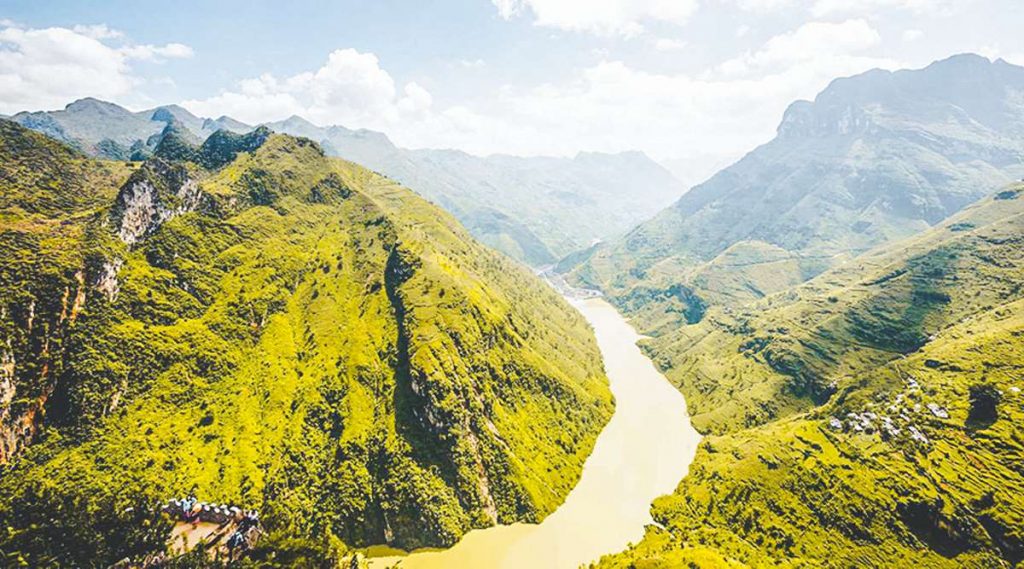 There are epic views from the Ma Pi Leng pass over the Nho Que river. At a couple of places you can also drive down the zigzag roads to the bank of the river. Here you can take a boat trip or even kayak.
10. Trekking through villages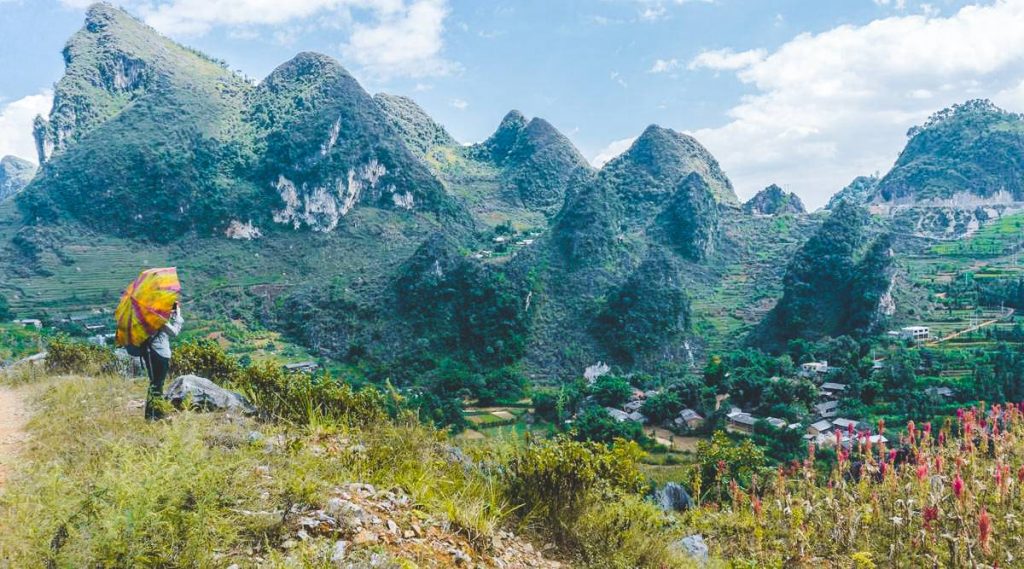 Finally in the top 10 sights in Ha Giang and what to do are explore the local villages. With these local villages, forests and mountains with great views, Ha Giang is a very nice place for a trek. You will encounter few or no other tourists. A nice trek is to Khuoi My village on Tay Con Linh Peak of Thon Ta. If you start in the morning, you'll be there around noon and you'll have enough homestays to choose from for lunch.